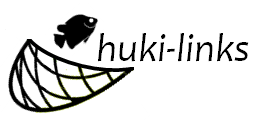 Welcome to Huki Links – highlighting some of our favorite literary links and more over the past week from across the 'net!  For more about Huki-Links, check out our inaugural post.
The best part of the "huki" is that we all pull together, if you find any fun or interesting book related links/articles please feel free to share them via comments or contact us!
[gn_divider]
Self Love
-We review The ʻUkulele: A History, a new UH Press book from authors Jim Tranquada and John King.  [HBB]
-HBB's @mistysanico writes her 100-word Bamboo Shoot, "Nasty Kids."  [Bamboo Ridge]
Pacific Literary
-Mission Houses Museum's new book, Engraved at Lahainaluna, showcases ancient Hawaiian history.  [KHON2]
-Book review for Hawaii writer Toby Neal's latest in the Lei Crime series, Torch Ginger.  [J.C. Martin]
-BOOK REVIEW: The Dread Hammer by Linda Nagata.  [SF Signal]
-Kiana Davenport writes about adultery and her latest collection, Opium Dreams.  [Davenport Dialogues]
-Check out the author website of Lani Wendt Young, who writes YA with strong Samoan themes.    [Sleepless in Samoa]
-New Book 'Deep in the Wave' by Bear Woznick.  [Surfline]
-The author of The Blue Tomato, Chef Alan Wong, is 'Bringing Hawaiian Style to Summer Parties.'  [Wall Street Journal]
-Pre-order the landmark 100th issue of Bamboo Ridge, coming out in September.  Our own Misty Sanico is a featured author!  [Bamboo Ridge]
-Paradise Review is a new online literary journal.  They're currently accepting submissions. Check 'em out.  [Paradise Review]
-Save 20% on Margo Sorenson's new book Island Danger, a tween mystery adventure if you pre-order by July 28.  [MuseIt Up Publishing]
-The Story Of Heroic Princess Ruth.  New book from Kauai author Jo Ann Lordahl.  [Expert Click]
General Literary
-What is the Future of Publishing?  [Forbes]
-The Reading Lists of Your Favorite Fictional Characters.  [Flavorwire]
-25 Dogs That Love Reading.  [BuzzFeed]
-A Great Online Collection of Vintage Library Posters From the 1960s.  [Laughing Squid]
-iDreambooks Promises "Rotten Tomatoes-like" Site for Books.  [Publishing Perspective]
-9 Books That Make You Undateable.  [HuffPost Books]
-Controversy over negative book blogging turns nasty—and pricey.  [The Daily Dot]
-10 Things Holden Caulfield Hates About Everyone.  [Flavorwire]
-What if the Black Widow starred in her own line of pulp novels?  [io9]
-5 Writing Tips from Tana French.  [Publisher's Weekly]
-WWI in books, movies, songs, and poetry.  [SFGate]
-Book Cover Clones: Why Do So Many Recent Novels Look Alike?  [The Atlantic]
-Nine books NOT to read at the beach.  [LA Times]
-Author Etiquette 101:  How to Support Readers.  [Author, Jody Hedlund]
-Book Sculpture: Literary Maze On Display At London 2012 Festival (PHOTOS).  [HuffPost]
-Library receives 505-year-old book.  [SFGate]
-Famous and Fabulous Library Cats.  [Flavorwire]
-Superheroes and Their Typographic Counterparts.  [Flavorwire]
Non-Literary Links
-So sad.  Colorado Theater Shooting: How it Played Out Online.  [Mashable]
-Five-0 Redux: Discovering Hawaiʻi Nei.  [Honolulu Pulse]
-Gallery: The 50 Most Iconic Batman Images Of All Time.  [Complex]
-Everyone wants to be Batman in this "I am Batman" supercut.  [io9]
-Andy Warhol's Batman? 10 Wacky And Forgotten Versions Of Famous Movies.  [io9]
-Historical Political Cartoons About Hawaii.  [Hawaii Digital Newspaper Project]
-UH Manoa Library's photostream has all kinds of awesome newspaper clips.  [Flickr]
-Jon Teitel's "Forgotten Legends": Hawaii's Tom Henderson.  [CollegeHoops.net]
-Sally Ride, First American Woman In Space, Is Dead.  [NPR]
-A Radically Prosaic Approach to Civil Rights Images.  [Lens/NYTimes]
-Hilarious.  Saved By The Bell's 20 Greatest Sports Moments.  [With Leather]
-Bring the hatred.  It's the Rich Kids of Instagram.  [Tumblr]
-Is the 'Nickel and Dime' Strategy Working for the Airlines?  [Room for Debate]
-Dog Facts: 10 Things You Didn't Know About Your Pet (PHOTOS).  [HuffPost]
-Paws for refreshment: 14 photos of pets on vacation.  [animal tracks]
-What if the entire animal kingdom went cybernetic?  [io9] [gn_divider]
You can catch some of these links and more by following us on Facebook and Twitter. If you have interesting links you'd like to share with us, or feel like we've missed something out the past week, please feel free to leave us a comment!
*some exceptions to the date range may apply