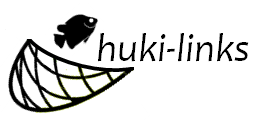 Welcome to Huki Links – a biweekly post highlighting some of our favorite literary links and more from across the 'net!
For more about Huki-Links, check out our inaugural post. The best part of the "huki" is that we all pull together, if you find any fun or interesting book related links/articles please feel free to share them via comments or contact us!
[gn_divider /]
*Links from July 11 – July 24, 2013
Hawaii Literary
-SNL's Jack Handey writes a Hawaii novel. Jack Handey on The Stench of Honolulu and Writing Poems for His Pet Rat, Squeaky. Bonus NYTimes article!
-A nice write-up/article on Sam Low's new book Hawaiki Rising.
-The fifth in Toby Neal's Lei Crime series, Twisted Vine, is now released.
-Speaking of Toby Neal, on her blog she asks the question, "Where do you get your ideas?"
–Maui, Pacific Literature, and the Aloha Spirit featuring Bamboo Ridge and TinFish Press.
–Darien Gee's Writers Corner prompt for July 18: Write for 10 minutes about somebody you loved and were ashamed of it.
-It's great to see Wordsworth of Wordsworth the Poet interacting with keiki!
–One Boy, No Water author Lehua Parker reviews Tyler Miranda's ʻEwa Which Way.
-Writer Craig Santos Perez reviews Facing Hawaii's Future: Essential Information about GMOs.
-Year of a Hundred Books reviews The Descendants by Kaui Hemmings. #68
-Garans there's always a review of an Alan Brennert book somewhere. Here's Honolulu.
-Rise up Kauai! Taking story submissions for the next Kauai Stories book.
-Hawaii Journalist Authors New Book: Death Zones and Darling Spies: Seven Years of Vietnam War Reporting
–Artist donates sculpture to Hilo Public Library.
General Literary
-Get to know the Man Booker prize 2013 long list of books (in pictures!).
-Here is how Amazon will self-destruct.
-Classic children's books starring Parks & Recreation characters!
–Literary crime quiz – the guardian asked five authors to pen short stories. Can you guess whodunnit?
–Choose your own adventure – a simplified guide to summer reading from NYMag.
-50 places that every literary fan should visit.
-28 books that are huge red flags.
–Cool, contemporary illustrations of Roald Dahl's classic books.
-At Comic-Con, George R.R. Martin talks possible book prequels.
–5 Children's Books That Make Me Feel Like I'm Drunk
-The Telegraph has a "literary tour" of countries series. Here's India.
-26 acclaimed writers who also wrote children's books.
-Keep cool this summer with these book-inspired ice cream flavors.
-The Only Surprise In Rowling's 'Cuckoo's Calling' Is The Author
-Pretty cool trailer for a graphic novel about The Fifth Beatle: Brian Epstein.
–Apple conspired to raise e-book prices, judge rules
-10 of the most cryptic texts in the world.
Non-Lit Links
-On the to-try list: a beer brewed with Hawaii ocean water from Aloha Beer Co.
-Speaking of beer, my new favorite site: beerinhawaii.com. Drink local!
-Ha ha! Patton Oswalt puts an old fashioned Twitter beatdown on Salon.com.
-Eight reasons Japan has the best fast food creations.
-When your favorite rappers talk about their favorite rappers.
–30 songs from the 90's that will either put you in a good mood or murderous rampage.
Animal Video!
[gn_divider /]
You can catch some of these links and more by following us on Facebook and Twitter. If you have interesting links you'd like to share with us, or feel like we've missed something out the past two weeks, please feel free to leave us a comment!
*some exceptions to the date range may apply