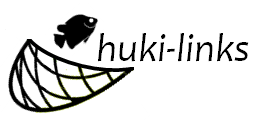 Welcome to Huki Links – highlighting some of our favorite literary links and more over the past week from across the 'net!  For more about Huki-Links, check out our inaugural post.
The best part of the "huki" is that we all pull together, if you find any fun or interesting book related links/articles please feel free to share them via comments or contact us!
[gn_divider]
Links covering the week of July 23 – July 30, 2012*
Self Love
-We review If You Were A Superhero in Hawaii, a new BeachHouse board book illustrated by Jon J. Murakami. [HBB]
Hawaii Literary
-Dave Thorne, 'father of Hawaiian cartooning,' dies.  [CBR]
-Pretty cool: Photograph all the public libraries on Oahu.  [Not by reason]
-Read a free excerpt of Last Lawyer Standing, the latest book in Don Corleone's Kevin Corvelli series. [macmillan]
-Drawing Inspiration From Real Life with Toby Neal. [Finding Bliss]
-News and event info on new book Why Smart People Do the Same Dumb Things by Rosalie K. Tatsuguchi, Ph.D.  [Watermark Publishing Blog]
-Pat Sajak writes cover blurb for Charles Memminger's Aloha, Lady Blue.  [Hawaii Reporter]
-Maui Author Explores Psychological Awakening.  [Maui Weekly]
-Interview and Giveaway with Margo Sorenson, author of new book Island Danger.  [Deb A Marshall]  Plus a bonus review: [Newport Beach Indy]
-'Ukulele Heroes' take center stage in Ian Whitcomb's new book. [KPCC]
-Youth Speaks Hawai'i: Meet the Future.  [Vortex Zine]
-UCSC researcher Terrie Williams publishes book to raise awareness about endangered species (Hawaiian monk seal). [The Herald]
General Literary
-The 2012 Man Booker Prize Longlist was recently announced.  Are your faves on it? [TheManBookerPrize]
-Book Shirts: Can You Guess the Literary Reference?  [HuffPost]
-40 Favorite Books of Famous People.  [ShortList]
-Literary labours lent: The uncertain economics of lending virtual books. [The Economist]
-The 100 greatest novels of all time: The list.  In case you forgot.  [the guardian]
-7 Great Books Written by College Undergraduates.  [Before It's News]
-How to Eat Like Your Favorite Authors.  [Flavorwire]
-I Hate This Book So Much: A Meditation by Lev Grossman.  [TIME]
-Colson Whitehead's 'How to Write,' in eleven simple rules. [NYT]
-The 6 Most Important Sci-Fi Ideas (Were Invented by a Hack). [Cracked]
-How Novelists Can Keep Track of Details. [Books & Such]
-A 1994 video introduces the idea of the e-reader, complete with demo!  [The Atavist]
-Your tour guide to unexplored literary territory: Book Riot's 'Start Here' to sample 25 authors. [PAGEVIEWS]
-Your Guide to Reading, Writing, and Publishing Young Adult Literature (interactive map). [YA Highway]
-Why social media isn't the magic bullet for self-epublished authors. [the guardian]
-Hey Writer!  What's Your Brand? [Open Salon]
-JK Rowling is building Hogwarts-style treehouses in her back yard. [io9]
-Literary Ink: Famous Authors and Their Tattoos.  [Flavorwire]
-Errbody was talking about it: The 6-minute trailer for Cloud Atlas based on the David Mitchell novel. [Apple]
Non-Literary Links
-Interesting. Bloggers Beware: You CAN Get Sued For Using Pics on Your Blog – My Story [Roni Loren]
-The 25 Worst Video Games of the Past 25 Years. [Complex]
-25 Iconic Olympic Photographs.  [Complex]
-The 30 Coolest Alternative Movie Posters.  [ShortList]
-Five guys take same photo for 30 years.  [CNN]
-Are you a dude, and you like food? Then you might like this site.  [Dude Foods]
-On Reporting What Matters In The Aurora 'Dark Knight Rises' Tragedy. [UPROXX]
-Thousands without polling place on election day. [KHON2]
-I love this site. It shows all the Criterion collection films currently streaming on Netflix.  [Streaming Criterions]
-This is mostly here for my benefit: 25 Must See Music Documentaries. [Flavorwire]
Bonus!
Video of the forever.  Buttermilk the baby goat prick:
[gn_divider]
You can catch some of these links and more by following us on Facebook and Twitter. If you have interesting links you'd like to share with us, or feel like we've missed something out the past week, please feel free to leave us a comment!
*some exceptions to the date range may apply