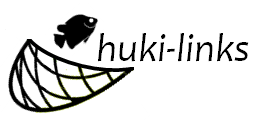 Welcome to Huki Links – a biweekly post highlighting some of our favorite literary links and more from across the 'net!
For more about Huki-Links, check out our inaugural post. The best part of the "huki" is that we all pull together, if you find any fun or interesting book related links/articles please feel free to share them via comments or contact us!
[gn_divider /]
*Links from May 23 – June 11, 2013
Self Love
-We review a cute new keiki board book Twinkle, Twinkle, Small Hōkū illustrated by Jing Jing Tsong.
-Don't forget to follow us on Twitter, Tumblr and Instagram, and Like us on Facebook!
Hawaii Literary
-Coming soon: The Annual (McKinley High School) Friends of the Library of Hawaii Book Sale!
-From 39:00 onward listen to Kerry Inglis talk about Kalaupapa and her book MAI LEPERA.
-Vultures make great librarians apparently. At least, Anpan's new friend thinks so.
-Here's an IndieGoGo Project to raise money for a CD of 26 original and unique songs inspired by the late Wayne Kaumualii Westlake's poems.
-Linda Nagata's The Dread Hammer is on sale for only $2.99.
-Writer Craig Santos Perez muses on why rice matters. Here's part one of two.
-Menehune present the Hawaiian Easter Bunny! A post by author J. Arthur Rath III.
-Writer Donald Carreira Ching discusses the closing of Borders and end of the Honolulu Weekly.
-One thing you can always guarantee, somebody out there will do a new review of Molokaʻi by Alan Brennert.
-May winners in The Great BR Year of the Snake contest.
General Literary
-Are these the most essential epic fantasy novels of all time? A summary of five different lists.
-The age old question: Traditional publishing or self-publishing? How about a third route?
-25 signs you're addicted to books.
-Sometimes you just need to ask yourself if your novel has too many characters.
-NSA surveillance, as told through classic children's books.
-Ringo Starr pens a children's book to be called Octopus's Garden.
-Here's ten books for your beach bags: summer must reads from EW.
-Feeling hungry? Here's 10 great novels for food lovers.
-Did you know Dorothy Parker has a drunken tattoo? Her and 10 historical titans with surprising tats.
-Harper Lee, author of To Kill A Mockingbird is forced to sue to regain the copyright over the book.
–The future is no fun: self-publishing is the worst. A three-time published author goes through the difficult rigors of suddenly being self-published.
-After years of bad news and dire predictions, traditional publishers and booksellers sound surprisingly cheerful.
-An obvious but useful writing tip for fiction: edit out the filter words!
-The five greatest books with psychotic fanbases!
-Do you have the same problem as us? Too many books? Here's 35 Things To Do With All Those Books.
–Should you use pop-culture references or brands in your novels and the potential legal ramifications of doing so.
-Publishers…they should invest in authors and not just books.
-The avant-garde art of Japanese book-stacking.
-Here an author presents 25 things you should know about YA. It's not a genre!!
–Winnie the Pooh defends Apple in e-book pricing argument.
–Vintage photos of famous authors writing and 11 kickass literary heroines.
Non-Lit Links
-A new partnership between Civil Beat Hawaii and Huffington Post called HuffPost Hawaii is coming soon.
-Sadly, the Honolulu Weekly sees its last issue this week as reported here (on HuffPost) by Mindy Pennybacker.
-So we have a face to the infamous NSA spying scandal (though Google and Facebook deny voluntary participation) and he at one point lived in Hawaii.
-One of the biggest TV events for Misty and I happened recently: the return of Arrested Development! To celebrate, here's some of the best season 4 visual gags, every chicken dance in gif form, a great Season 4 review from Vulture, spoileriffic reasons Pajiba loved Season 4, and the first of many episode breakdowns by UPROXX, and finally what to watch now that you've burned through every episode.
-The other big TV event was the airing of the "Red Wedding" on Game of Thrones. Been waiting years for this moment and holy shit!! Still shocked me! Some goodies: IGN review; TIME review; GIF recap; Dread vs. Shock, two reactions; and the best tweet reactions.
-Vulture picks ten of the funniest SNL skits of the past season.
-Music lovers: a map of every street, town, and city Bob Dylan sang about.
-If the tables were turned on gender writing: The 10 Best Male Rappers of All Time.
-Yo VIP! Peep this: Bun B's Jumbo Coloring and Rap Activity Tumblr. Great for kids!
-I like beer. Here's the best craft brew in each of the 50 states AND 25 breweries to watch for in 2013.
-Requisite rasslin' link: Really cool (PDF) chart of the NWA World Title lineage.
-Have you seen the new Alaska Airlines plane with a Hawaii-inspired design from a Kaiser High student?
–25 Regional American Foods You Should Know features Hawaii! Guess which plate rep us?
-rare footage of Helen Keller speaking in 1930.
Animal Video
-Bonus: 37 animals having a worse day than you!
[gn_divider /]
You can catch some of these links and more by following us on Facebook and Twitter. If you have interesting links you'd like to share with us, or feel like we've missed something out the past two weeks, please feel free to leave us a comment!
*some exceptions to the date range may apply