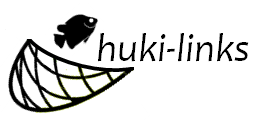 Welcome to Huki Links – a biweekly post highlighting some of our favorite literary links and more from across the 'net!
For more about Huki-Links, check out our inaugural post. The best part of the "huki" is that we all pull together, if you find any fun or interesting book related links/articles please feel free to share them via comments or contact us!
[gn_divider /]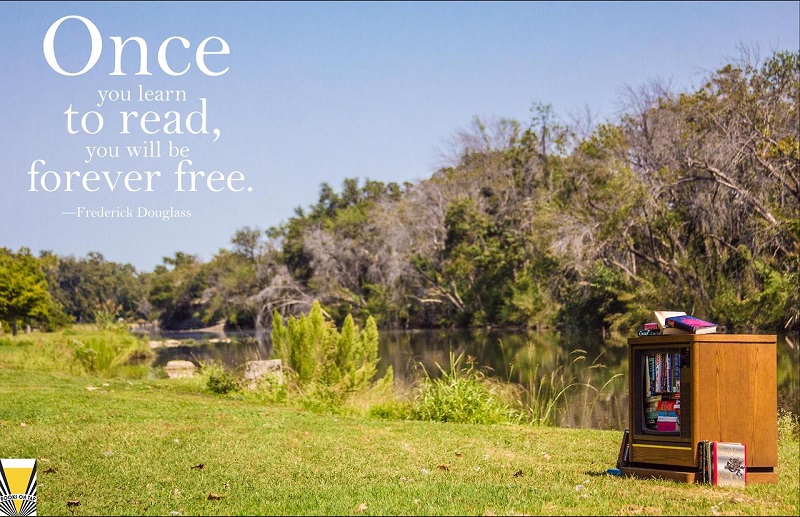 Self-Lovin'
-We're calling for poetry submissions for Poem In Your Pocket day for HBB's own Aloha Shirt Edition! Long or short, one or many, professional or amateur, all forms of poetry are welcome! Details here: [HBB]
-Read our review of Haleakala: A History of Maui Mountain by Jill Engledow. [HBB]
-We recommended three local keiki books that are fun to read out loud in honor of World Read Aloud Day. Find out which ones here! [HBB]
-A researcher's look into Lei Day's founder, the poet Don Blanding, leads to an influential and mysterious Maui woman. [Star-Advertiser]
-7 top reads about Hawaii. [The Seattle Times]
-Don't forget to follow us on Tumblr and Instagram for updates and the occasional fun image.
Hawaii Literary
-Hawaii Public Libraries in danger of budget cuts. KITV video report. [YouTube]
-A great post from Jama Rattigan about "Caregiving through Poetry" and the work Frances H. Kakugawa has done in this field. [Jama's Alphabet Soup]
-Eeriest Time Is Approaching. Find out the ghostly scoops from Being Menehune author Arthur Rath. [MenehuneRATH]
-BVC Announces The Red: First Light by Linda Nagata. [BookViewCafe]
-Hawaii Snapshot — Big Wind Becomes A Plot Line For Molokai Author Mike Bond. [Civil Beat]
-Check out this trailer for Island Paradise Publishing's award-winning keiki book Plenty Saimin by Feng Feng Hutchins. [YouTube]
-Local boy (Charley Memminger) now turned national author. [KHON]
-A review of Sue Cowing's YA novel You Will Call Me Drog or as it's known in the UK Call Me Drog. [The Book Monkeys]
-Interview with Dee DeTarsio, author of Haole Wood. [Indie Author Land]
-Check out the cover reveal for Toby Neal's upcoming Stolen in Paradise which is a Lei Crime Companion Novel. [Toby Neal]
-Look what's now available on iTunes… Murder Leaves Its Mark by Victoria Nalani Kneubuhl and a host of other UH Press books. [iTunes]
-Savant Books Announces the Release of Tony Tame's Newest Novel, The Desperate Cycle. [PRLOG]
-Author of Captain Cooked, Stephen Grogan is profiled for his "interactive fiction" by the [LA Times]
-Tropical Paradise meets Tragic Disease: Moloka'i by Alan Brennert. A review. [Words for Worms]
-An older review of The Revolution Happened and You Didn't Tell Me by Maged Zaher from local publisher Tinfish Press. [Overland]
-National Library Week Events, Kauai Authors Day at Kukui Grove. [Kauai Children's Authors Guild]
General Literary
-Poetry's tense relationship with e-readers. [Washington Post]
-The Adverb is Not Your Friend: Stephen King on Simplicity of Style. [brain pickings]
-Why we need to invent new words. [the guardian]
-Is Cat cheating on her new Kindle Fire with…*gasp*…hard copy books? [The Cat Dish]
-The winner of the Obama presidential library: Chicago or Hawaii? [LA Times] Also see Illinois vs. Honolulu in [HONOLULU Magazine]
-Love Game of Thrones? Here are some similar book recommendations from George R.R. Martin. [HuffPost Books]
-Whimsical stories created by book titles. [Slate]
-Check out this awesome "Printing History Timeline" infographic. [Infographics Only]
-17 Overly Optimistic Book Titles. [mental_floss]
-Pixar's 22 Rules of Storytelling. [Aerogramme Writer's Studio]
-Japanese book of flowers is hoping for the title of world's smallest printed book. One page? 0.75mm. [The Telegraph]
-10 Other Wizard of Oz Stories. [Vulture]
-Want to know what was in Marilyn Monroe's personal library? Here's an exhaustive list of over 400 books. [everlasting-star]
-Review of Alan Brennert's (author of Molokai and Honolulu) new novel, Palisades Park (about New Jersey, not Pacific Palisades). [PW]
-Is masculine writing dead? [The Daily Beast]
Non-Lit Links
-The New Rules of the Hyper-Social, Data-Driven, Actor-Friendly, Super-Seductive Platinum Age of Television (with lots of Alison Brie!). [Wired]
-Breakfast is the most important meal of the day. Here's where to go in Hawaii for all day breakfast eats. [nonstophonolulu]
-Most ridiculously expensive restaurant menu items: The Hawaii Project. [The Tasty Island]
-Sad that Google is phasing out Google Reader? Try one of these alternatives. [Mashable]
-The 25 Best Cult Movies Streaming on Netflix Right Now. [Complex]
-The ten best Simpsons songs as picked by the show's writers. [Vulture]
-The Math Problem in Good Will Hunting Is Easy. [Slate]
-Lego Hogwarts is so amazing it has to be witchcraft. [UPROXX]
-The 25 Best Athletic Logos of All Time. [Complex]
-Robert De Niro's suits from Casino. [the high definite] [gn_divider /]
You can catch some of these links and more by following us on Facebook and Twitter. If you have interesting links you'd like to share with us, or feel like we've missed something out the past two weeks, please feel free to leave us a comment!
*some exceptions to the date range may apply