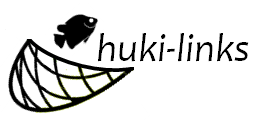 Welcome to Huki Links – highlighting some of our favorite literary links and more over the past week from across the 'net!  For more about Huki-Links, check out our inaugural post.
The best part of the "huki" is that we all pull together, if you find any fun or interesting book related links/articles please feel free to share them via comments or contact us!
[gn_divider]
Self Love
-Enter for a chance to win a free combo pack including "The Descendants" film on DVD + the novel by Kaui Hart Hemmings.  [Hawaiʻi Book Blog]
-HPU Graduate Creative Writing Survey.  [HBB]
Hawaiʻi Literary
-"Lunching With One of Hawaiʻi's Real 'Descendants' by Lost Kingdom author Julia Flynn Siler.  [Hawaiʻi Island Directory]
-Kauai author Todd Shimoda has a new novel coming out from Chin Music Press called Subduction.  HBB reviewed his last novel Oh! a mystery of 'mono no aware'  [Subduction the Novel]
-Interview with Kiana Davenport.  [An Ecstatic Discourse]
-Touch of the Irish.  For St. Paddy's, Watermark talks about the late Bob Dye and his novel Humble Honest Men.  Includes excerpt.  [Watermark Publishing]
-R. Kikuo Johnson is coming out with a new all-ages graphic novel, The Shark King.  HBB reviewed his last comic novella, Night Fisher.  [CBR]
-Q&A: 'Descendants' Author Kaui Hart Hemmings on Writing as a Man. [Cinema Stars]
-Gweek 044: Sarah Vowell interviewed about her book on Hawaiʻi history, Unfamiliar Fishes.  [boingboing]
-Read the most recently completed set of renshi poetry about the Massie Affair from the talented poets that brought you No Choice but to Follow.  [Bamboo Ridge]
-Book Review: Malama by DeeDee Baber.  [Going2Oahu]
-Origami Workshop will be Offered at Hawaiʻi State Library.  [Hawaii News Now]
-Hemmings humble after Descendants success.  [HNL Pulse]
-Savant Books Releases David B. Seaburn's Novel "Charlie No Face" in Multi-eBook Formats. [PR.com]
–Double Rainbow Island book event w/ Jerilyn Ito.  [Bob the Camera Man]
General Literary
-Your Brain on Fiction.  [New York Times]
-Barnes & Noble: If You Want Competition, Compete!  [HuffPost Books]
-Users Don't Know What Libraries Are Talking About, Studies Find.  [Library Journal]
-What came before "The Hunger Games." [Salon]
-Teacher's Job in Jeopardy for Reading to Kids from Ender's Game. [io9]
-Do E-Books Make It Harder to Remember What You Just Read? [TIME: HealthLand]
-Urban Dictionary redefines literature's biggest names. [the guardian]
-My Life's Sentences.  [New York Times]
-The Function of "The".  [Daily Writing Tips]
-Beyond Kony: 5 Essential Reads About Child Soldiers in Africa.  [Good]
-Infographic Overlord (aka Kate Hart) Thrills Us With Epic YA Deals Info.  [YA Highway]
-The beautiful astronaut book Umberto Eco wrote to teach children about semiotics and tolerance.  [io9]
-My literary lifespan project is nearly complete – can you help?  [the guardian]
-Can The Great American Novel Exist?  [HuffPost Books]
-5 days left for Kindle eBooks: The Big Deal.  [Amazon]
-Reading and Gender: A Brief Guided Tour of my MA Dissertation.  [things mean a lot]
-Steve Jobs, Price Fixer?  [Wall Street Journal]
-Why the DOJ's Potential Lawsuit Over the Agency Model is a Really Big Deal.  [Nathan Bransford]
Non-Literary Links
-Recap of this past Monday's *NEW* episode of Hawaii Five-0. [Five-0 Redux]
-50 Best to Worst States for Women: The Top 5.  We're up there!  [iVillage]
-Community is back on TV which means we can finally be fine!  To celebrate: see 27 Easter Eggs hidden on the Community set.  [Vulture]
-Astronomers Discover Rectangular-Shaped Galaxy.  [Technology Review]
-Post Mortem: Walking Dead Boss Dissects Killer Finale, Talks [Spoiler]'s Arrival, 'Spoils' Season 3. [TV|Line]
-Completely ridiculous Tumblr.  Yet…can't help but make me smile.  [one tiny hand]
-Speaking of silly Tumblr's and The Walking Dead… [Get Out of Here, Carl!] [gn_divider]
You can catch some of these links and more by following us on Facebook and Twitter. If you have interesting links you'd like to share with us, or feel like we've missed something out the past week, please feel free to leave us a comment!
*some exceptions to the date range may apply