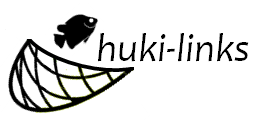 Welcome to Huki Links – highlighting some of our favorite literary links and more over the past week from across the 'net!  For more about Huki-Links, check out our inaugural post.
The best part of the "huki" is that we all pull together, if you find any fun or interesting book related links/articles please feel free to share them via comments or contact us!
[gn_divider]
Self Love
–We review Sue Cowing's middle-reader novel, You Will Call Me Drog.  [Hawaiʻi Book Blog]
Hawaiʻi Literary
-Nice review of two books, Regulating Paradise by David J. Callies and Living on the Shores of Hawaiʻi by various authors. Discusses the contrasting perspectives of the two:  one focused on laws regulating political realities while the other focuses on natural law – the realities of physics, chemistry and geology.  [The Maui News]
-Royal Colors: A statue of King Kamehameha in Kohala takes a conservator on a revelatory journey. [Star-Advertiser*] *requires subscription
-Baking (and breaking) bread with Darien Gee, plus a book giveaway.  [Chick Lit Central]
-As Hawaii Library Budget Shrinks, Usage is at 'All-Time High'.  [Civil Beat]
-Not So Friendly 'Friends' Battle Over Library Support Heats Up at the Hawaii State Capitol.  [Hawaii Reporter]
-A new fun travel site for kids from local illustrator Tammy Yee.  [Travel n' Stuff 4 Kids]
-Article on an upcoming event about the 1.5 generation excerpts Mary Yu Danico's The 1.5 Generation: Becoming Korean American in Hawaiʻi published by UH Press. [Multi-American]
-Workshop Reflections from Donald Carreira Ching.   [Bamboo Ridge Press]
-'The Descendants' hits close to home for Portola Valley man.  [Almanac Online]
-Blog about Unfamiliar Fishes by Sarah Vowell. Also some fun, "I visited Hawaiʻi" comments. [Necromancy Never Pays]
General Literacy
-The making of a blockbuster: The behind-the-scenes story of the readers and booksellers who launched the Hunger Games franchise.  [Salon]
-The 'Mad Men' Book Club.  [Daily Beast]
-Ladies… check this video out:  B*tches in Bookshops (based on Jay Z and Kanye West's "N*ggas in Paris").  [YouTube]
-Intermission: Art Carved Out of Books.  [Good Design]
-'On the Care and Feeding of Muses' by local author Toby Neal.  [Portland Book Review]
-Hear George R.R. Martin Read an Excerpt From His New Book, The Winds of Winter.  [Vulture]
-Sci-Fi Writers…Your Science Might Be Terrible If…  [Intergalactic Academy]
-The Power of Young Adult Fiction:  Seven industry insiders voice their opinions on why YA has become such a phenomenon.  [Room for Debate]
-NY Times Coverage of My Recent Visit to Tucson High (Where Mexican WhiteBoy Can No Longer Be Taught). [Matt de la Peña]
-Power Ranking the Top MMA Books.  [Bleacher Report]
-Using Facebook and Goodreads In Your Marketing. [Elana Johnson]
-20 Great Ways Libraries are Using Pinterest.  [Online Colleges]
-Writer's Block.  [nerd's eye view]
-A Picture of Language.  The curious art of diagramming sentences.  [Opinionator/Draft]
Non-Literary Links
-It returns this Sunday! To prepare, check out this article: 'Game of Thrones' Season 2 for Dummies.  [Daily Beast]
-Are you Team Snow White or Team Evil Queen?  [chron.com]
-Hawaii island boy to represent state at National Spelling Bee.  [Star-Advertiser]
-A Character-By-Character Guide to Race in The Hunger Games. [Jezebel]
-Different Racisms: On Jeremy Lin and How the Rules of Racism are Different for Asian Americans.  [The Rumpus]
-Hawaiian Skink Declared Extinct.  [Reptile Channel]
-Cities With Least Affordable Rent according to 24/7 Wall St. Guess who's number one?  [Huffington Post]
-Worst States to Make a Living 2012.  Damn, is there a trend?  [NASDAQ]
-Ancient Hawaiians Caught More By Fishing Less. [New York Times]
-Lawmakers Consider Olelo Hawaii Month Designation.  [Maui Now]
-Because February shouldn't be the only Hawaiian Language month… 1948.  [nupepa] [gn_divider]
You can catch some of these links and more by following us on Facebook and Twitter. If you have interesting links you'd like to share with us, or feel like we've missed something out the past week, please feel free to leave us a comment!
*some exceptions to the date range may apply