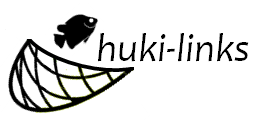 Welcome to Huki Links – highlighting some of our favorite literary links and more over the past week from across the 'net!  For more about Huki-Links, check out our inaugural post.
We are back after a month-long hiatus!
The best part of the "huki" is that we all pull together, if you find any fun or interesting book related links/articles please feel free to share them via comments or contact us!
[gn_divider]
Self Love
-Check out all the winners from the 2012 Ka Palapala Poʻokela Awards.  [Hawaiʻi Book Blog]
-A Little Book for Mother's Day, or Any Day At All.  [HBB]
-Did you see our photos from Day 1 of the Hawaii Book and Music Festival?  Day 2 pics forthcoming!  [HBB]
-In case you missed it…we are transitioning to HawaiiReads.com.  [HBB]
Hawaii Literary
-New book alert:  Autobiography of Jazz Musician Gabe Baltazar Jr.  [UH Press Blog]
–Cocktail Handbook Enhanced E-Book Edition Now Available – Includes Videos & New Recipes!  [Watermark Publishing Blog]
-Book of the Week: Hawaii's Natural Treasures.  [BHL]
-Georgia in Hawaii: When Georgia O'Keeffe Painted What She Pleased.  [The Classroom Bookshelf]
-Congrats to Frances Kakugawa, whose Kapoho won the Best Non-Fiction Award from the NCPA (Northern California Publishers/Authors).  [Frances Kakugawa's Blog]
-Paul Theroux's Quest to Define Hawaii.  [Smithsonian]
-'Grown here. Not flown here. Integration in #Hawaii.' By local author… [Toby Neal]
-About 'Writing Hot Sex.'  Also by local author of Blood Orchids, Toby Neal. [San Francisco Book Review]
-'Psychic Pal' by local author J. Arthur Rath III.  [MenehuneRATH]
-Sign up for Summer Reading Programs @ your Library.  [Hawaii News Now]
-Haruki Murakami receives doctorate in Hawaii.  [Japan Times]
General Literary
-The Appeals and Perils of the One-Word Book Title.  [The Millions]
-Alexandria, Virginia Tops Amazon's 'Most Well-Read Cities in America' List.  No Honolulu.  🙁  [GalleyCat]
-The Key to Maurice Sendak's Success With Children? His Contempt for Adults.  [Good]
-7 Bad Habits of Successful Authors.  [rachelle gardner]
-What Is the Agency Model for Ebooks? Your Burning Questions Answered.  [publishing trendsetter]
-The 10 best historical novels.  [the guardian]
-Extremely Silly Photos of Extremely Serious Writers.  [Flavorwire]
-Slide-Show: Laughing at Books.  [Page-Turner]
-How a Book is Born. (Infographic) [GalleyCat]
-Thoughts on Bloggers vs. Authors.  [The Zoë-Trope]
-Could a book writing competition ever be a reality TV show? Here's a pitch.  [EW's Shelf Life]
-Morgan Freeman sings for literacy.  [Abe Books]
Non-Literary Links
-10 Best Time Travel Movies of all Timelines.  [io9]
-"The Simpsons" slur against Hawaii residents. [KHON2]
-See the Greendale Seven as video game characters in these exclusive Community finale images.  [A.V. Club]
-Museum Month: Brush Up On Hawaiian History at Maui's Hale Pa'i Museum.  [Gadling] [gn_divider]
You can catch some of these links and more by following us on Facebook and Twitter. If you have interesting links you'd like to share with us, or feel like we've missed something out the past week, please feel free to leave us a comment!
*some exceptions to the date range may apply