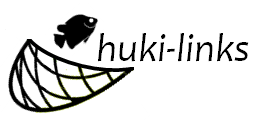 Welcome to Huki Links – a biweekly post highlighting some of our favorite literary links and more from across the 'net!
For more about Huki-Links, check out our inaugural post. The best part of the "huki" is that we all pull together, if you find any fun or interesting book related links/articles please feel free to share them via comments or contact us!
[gn_divider /]
Links for the period of October 24 – November 13, 2013*
Self Love
-It's a keiki book review! This one is for Up in the Hawaiian Sky from Lavonne Leong and illustrated by Jing Jing Tsong.
Hawaii Literary
-Hawaii's best local writers share some food for thought.
-Graham Salisbury's novel turned movie, Under the Blood Red Sun, begins filming in Hawaii. (Video)
-Linda Nagata's Memory is currently on sale for a limited time!
-SFGate article on Tom Peek's Daughters of Fire.
-'The Good Soldier,' Halloween Fiction Contest Winner at Star-Adv. (subscription)
–The Politics of Author/Work Separation. Includes in-depth look at Lois-Ann Yamanaka's Blu's Hanging.
-Author Douglas Corleone to continue the Ludlum Legacy.
-The latest Watermark Publishing newsletter!
–Reading can be ono! Here's some keiki books.
-Arthur Rath tells us why Hawaii had a 'Sandwich' name.
-Better Hawaii takes a look at Frances H. Kakugawa's Teacher, You Look Like a Horse!
-Menlo Park author Bill Fernandez transports readers through his Hawaiian childhood adventures
-Storyville covers Kristiana Kahakauwila's This is Paradise. And a review from Broken Teepee.
-Fantasy author Danica Fontaine seeks narrator for audio books. (subscription)
-Free preview of Charley Memminger's Aloha, Lady Blue.
-nemu*nemu's State of the Books, eBooks, and iBooks!
General Literary
–26 books that will change the way you see the world.
-YA author Matt de la Peña lets us know that "Sometimes the 'tough teen' is quietly writing stories."
–Kurt Vonnegut on the shapes of stories and good news vs. bad news.
–One word to rule them all, one word to bind them.
-Top 101 Sci-Fi Adventures.
–9 books to drop everything and read.
-How does electronic reading affect comprehension?
–First edition covers of 25 classic books.
Non-Lit Links
-Typhoon Haiyan/Philippines: Aloha United Way donate to help. Q&A w/ UNICEF. A fight for 'sheer survival.' 5 ways to help those affected. Aerial photos. Panic spreads. Survivors face grim struggles.
-#SB1/#SpecialSession: Hawaii passes gay marriage bill. 17 most confusing things that happened. The first frontline. With Aloha: Culture, Conflict and Debate. Crowds at Capitol Preempted Deeper Reporting. First gay lawmaker to vote against gay marriage.
-20 things I learned while I was in North Korea.
–Five haunted trails on Oahu.
-Who created karaoke?
-The Great American Menu: Foods of Fifty States, Ranked.
–Sommelier's brewing love of beer.
[gn_divider /]
You can catch some of these links and more by following us on Facebook and Twitter. If you have interesting links you'd like to share with us, or feel like we've missed something, please feel free to leave us a comment!
*some exceptions to the date range may apply