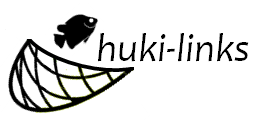 Welcome to Huki Links – a biweekly post highlighting some of our favorite literary links and more from across the 'net!
Hope everyone filled up on turkey, stuffing, cranberries and more over the Thanksgiving holiday! Now it's time to feed your brain (or guilty pleasure centers) with some huki-links!
For more about Huki-Links, check out our inaugural post. The best part of the "huki" is that we all pull together, if you find any fun or interesting book related links/articles please feel free to share them via comments or contact us!
[gn_divider /]
Self Love
-Read our own Misty's review of Chris McKinney's latest novel Boi No Good for the paper. Requires a subscription to read. [Honolulu Star-Advertiser]
-It's past Halloween, but if you missed it, check out this spooky short story from our own Misty: ʻĀkalakala Street Curse (a Halloween story).
-Possible keiki Christmas gift; it comes with a music/audio CD! Maka the Magic Music Maker (keiki book review)
-Alex revels in the latest release of one of his illustrated friends: Wordsworth! Stop the Bulldozer! (Keiki Book Review)
-A new epic novel review from Tom Peek: Daughters of Fire (book review)
-A beautiful book covering copperplate engraving in Hawaii: Engraved at Lahainaluna (Book Review)
-Check out this fascinating new guidebook from UH Press: Japanese Buddhist Temples In Hawaii–An Illustrated Guide (book review)
Hawaii Literary
-What fun! Wordsworth's the Poet's Poe-TREE Contest for children K-12. Six prize packages! [Watermark Blog]
-Our favorite annual issue of the Honolulu Weekly is back and bristling with insightful book reviews. [Honolulu Weekly]
-Hey Hilo, there's a Jesse Sapolu book signing coming up on December 4! If you're a football fan, or a fan of Hawaii's great athletes, this is one you won't want to miss. [Damon Tucker]
-Maui author Jill Engledow introduces history of Haleakala on Nov. 30. [MauiNOW]
-Reading for Aloha Aina: Big Island Memories this Sunday at Hotel Honokaa. [Hawaii Tribune Herald]
-Some Holiday Shopping Events from the good folks at Watermark Publishing. [Watermark Blog]
-Here Are Six New Books That Help Illuminate Maui And Hawaii. [mauitime]
-Books to inspire island children. Video with Olena Heu highlighting new books from Island Heritage. [KHON2]
-Hospitalized keiki receive a big book donation. Mahalo, Olena! [KHON2]
-Japanese Buddhist Temples Exhibit Opens at JCCH. [UH Press News]
-Review of Aloha, Lady Blue by Hawaii humorist Charlie Memminger. [Publisher's Weekly]
-Writer's Digest interview with Hawaii-based author Rebecca Cantrell. [RebeccaCantrell.com]
-Help support! Here are a few forthcoming books from Tinfish Press. [Tinfish Editor's Blog]
-Check out this awesome 2013 L&L Calendar done by local illustrator Jon J. Murakami. [Twitpic]
-Author Chris McKinney speaks at the University of Hawaii Hilo. [YouTube]
-Go For Broke – Journey of Hereos Book as nicely profiled by [Midlife Crisis Hawaii]
-New children's book involved with American Idol's Jordan Segundo. [Patches and Penelope]
General Literary
-Japanese Man Creates Incredible LEGO "Pop-Up Book" That Opens To Reveal Buddhist Temple. [Rocket News 24]
-40 Famous People's Favorite Books from Alec Baldwin to Barack Obama. [Tumblr]
-Pre-A Song of Ice and Fire love stories depicted as cheesy romance novels. [Tumblr]
-New online start up, ReadRewardu, will reward you for reading. [Hawaii News Now]
-Happy All Hallow's Read: The Most Terrifying Books We've Ever Read. [Slate]
-"Read to the Dogs" teaches that learning to read is a "dog" gone good thing. [Army.Mil]
Links Free-for-All
-Where You Wen Grad? A simple question which we surprisingly found quite a few people in Hawaii have difficulty answering. [HONOLULU Mag]
-Architecture matters now! Modernist Honolulu confronts its future (and past). [Honolulu Weekly]
-Good And Evil At The TSA — And What To Do About It (VIDEO). [Huffington Post]
-A bit old but interesting: 'Original cocktail recipes for your Republican or Democratic party.' Includes Hawaii! [The Seattle Times]
-Apparently Mars soil is much like Hawaii's. [The Register] [gn_divider /]
You can catch some of these links and more by following us on Facebook and Twitter. If you have interesting links you'd like to share with us, or feel like we've missed something out the past two weeks, please feel free to leave us a comment!
*some exceptions to the date range may apply