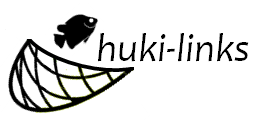 Welcome to Huki Links – a biweekly post highlighting some of our favorite literary links and more from across the 'net!
For more about Huki-Links, check out our inaugural post. The best part of the "huki" is that we all pull together, if you find any fun or interesting book related links/articles please feel free to share them via comments or contact us!
[gn_divider /]
Links for the period of October 9 – 23, 2013
Self Love
-We review Wing Tek Lum's new book of poetry, The Nanjing Massacre: Poems.
-Our review of Kauai Kids in War and Peace by Bill Fernandez.
Hawaii Literary
-Former Honolulu bookseller Brian Melzack back in business with the Book Warehouse.
-MysteryPeople Q&A with Douglas Corleone
-Darien Gee's Writing Corner prompts you to write about a mysterious woman who left something behind at your house.
-Linda Nagata shares a glossary of hazardous cooties in science fiction.
–Huge book sale set for October 24-26 at Hilo Public Library.
-Kauai authors Marta Lane and Pamela Varma at Talk Story Book Store October 25.
-Hawaii Public Libraries to Lend Out Laptops with Mobile Internet.-
-Nice article on Hawaii author Sue Cowing from Missouri.
General Literary
-The Most Famous Book In Every State.
–Libraries of Distinction, on Pinterest. Thanks Mis!
-Love poetry? Try VerseDaily.
–Do-It-Yourself library brings neighborhood together. Listen to this story on HPR.
–22 Things That Belong in Every Bookworm's Dream Home.
–Famous Authors' Funniest Responses to Their Books Being Banned.
-Iceland: Where one in 10 people will publish a book.
–12 Really Forced Portmanteaux That Didn't Catch On.
–Best Witches in Literature.
–20 Most Loved Literary Characters from Book Riot.
-The Great Library at Alexandria was destroyed by budget cuts, not fire.
Non-Lit Links
-Banned in the USA! 10 Foods Banned in America. (Food)
-"Redskins": A Native's Guide To Debating An Inglorious Word.
-Which state matches your personality? (Quiz)
-Are GIFs the next great art form? Here's 30 artists making that argument. (GIFs)
–This Bear Cub Thinks It's People, and Wants to Take Your Picture. (Animals)
-Ten ways how Italians changed the way Americans eat. (Food)
-And never forget to save this man. (TV)
Animal Video
[gn_divider /]
You can catch some of these links and more by following us on Facebook and Twitter. If you have interesting links you'd like to share with us, or feel like we've missed something, please feel free to leave us a comment!
*some exceptions to the date range may apply