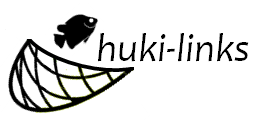 Welcome to Huki Links – a biweekly post highlighting some of our favorite literary links and more from across the 'net!
For more about Huki-Links, check out our inaugural post. The best part of the "huki" is that we all pull together, if you find any fun or interesting book related links/articles please feel free to share them via comments or contact us!
[gn_divider /]
Links covering the time frame of October 10 – 25, 2012*
Self Love
-We review One Boy, No Water by Lehua Parker. The first book in the middle reader "Niuhi Shark Saga" series. [HBB]
-Review of a new hardcover comic book for grade school children: The Shark King by R. Kikuo Johnson. [HBB]
-Here's a new keiki book about a traditional local custom: the baby lūʻau! It's Baby Dinosaur's Lūʻau in Hawaiʻi by Leslie Ann Hayashi. [HBB]
-Our very own Misty Sanico (@mistysanico) reviews Audrey Sutherland's Alaskan kayak adventure memoir Paddling North for the paper. [Honolulu Star-Advertiser] *requires subscription to read
Hawaii Literary
-A review of Bamboo Ridge #100 by Wanda Adams of the paper. [Star-Advertiser] *requires subscription
-Check out these upcoming events for Frances H. Kakugawa and Wordsworth the Poet in Hawaii! [Frances Kakugawa's Blog]
-Interview with Sue Cowing, author of You Will Call Me Drog (read our review). Plus book trailer! [Female First]
-A cool write-up of associate professor in English Mark Panek, the author of several excellent books including an HBB favorite, Big Happiness. [Keaohou]
-Hawaii Governor Neil Abercrombie, Bullish on Charley Memminger's Novel 'Aloha, Lady Blue,' to Send Advanced Copy to President. [Hawaii Reporter]
-Cookbook Review: The Blue Tomato by Alan Wong with Arnold Hiura. [StarChefs.com]
-An interview with Professor Isaiah Walker, author of Waves of Resistance (read our review). [Raynor Surf]
-Special deal on local sci-fi writer Linda Nagata's novelette Nahiku West. [Book View Cafe]
-Bob Holman & R. Zamora Linmark rock the classrooms of UHM. [Tinfish Editor's Blog]
-A look at local author Kiana Davenport's new Civil War-era novel The Spy Lover. [Historical Novel Review]
-Savant Books Announces Release of Laurie Hanan's Novel, "Almost Paradise" in Multi-eBook Formats. [PR.com]
-Hear and see Julia Flynn Siler talk about her book Lost Kingdom in San Francisco. [YouTube]
-New Catalog Available at UH Press for Hawaii and the Pacific 2013. [UH Press Blog]
-This person compiled a list of Hawaiʻi books to help with genealogy research. [Nutfield Genealogy]
-Check out all of the great upcoming literary events happening at Native Books/Nā Mea Hawaiʻi at Ward Warehouse. [Newsletter]
-Book preserves kupuna's memories. Aloha 'Aina: Big Island Memories. [Hawaii Tribune-Herald]
-A book review of Haole Wood by Dee DeTarsio. [BlogCritics]
-Vote for "Best New Hawaii Book (published in 2012)" in HAWAII Magazine's Reader's Choice Awards. [HAWAII Mag]
-Local artist Tammy lets us know about the 14th Annual SCWBI Winter Conference in New York. [Tammy Yee]
General Literary
-National Novel Writing Month begins in less than a week. Have you signed up yet? [NaNoWriMo]
-The Kindergarten Cannon: 100 Must Read Books for Young Children. [Flypaper]
-Twitter fiction: 21 authors try their hand at 140-character novels. [the guardian]
-A Highbrow Halloween Reading List. [Flavorwire]
-After Fury Over 2010 Peace Prize, China Embraces Nobel Selection. [New York Times]
-Malapropisms: the Pineapple of Linguistic Errors. [Slate]
-10 Haunted Libraries of the US. [OEDb]
-Oyster gets $3M to become the Spotify of books. [GigaOm]
-Most Unfilmable Books: Readers Pick the Winner. [The Daily Beast]
-10 Writers Every Man Should Read. [Made Man]
-Author James Patterson's Ten Favorite Detectives. [The OC Register]
-Introducing Time of Honor by Margo Sorenson. HBB reviewed Sorenson's Hawaii-set Island Danger back in September. [C.K. Volnek]
-Self-publishing sees massive growth. [the guardian]
-Why the boom in self-publishing is a mixed blessing. [Page Views]
-The Changing Meaning of Indie Publisher. [Lee & Low Books]
-The Seven Deadly Sins in Literature. [Flavorwire]
-Who was Herman Melville? Well, he did work as a clerk in Hawaii for four months. [IBN Live]
-Bruce Coville's 13 Rules for Writers. [Stories are Good Medicine]
-The demographics of Middle Earth. [LOTR Project]
Non-Literary Links
-Hawaii has the lowest voter turnout in the country, and these guys are campaigning to get us involved. [CNN]
-This is a pretty in-depth political quiz that will match you with all the Presidential candidates plus any Senate races. [I Side With…]
-Your Halloween Guide 2012 for Honolulu. [Honolulu Weekly]
-Experts say the Easter Island statues (moai) 'walked' into their famous line-up. [the guardian]
-Diggin' it. One fan's Giant labor of love: Retired grandfather creates replica of old Giants Stadium. [NJ.com]
-11 Delicious Wu-Tang Foods. [BuzzFeed]
-Speaking of Wu-Tang, peep this: 'For RZA, Hip-Hop Was Just a Prelude to Kung-Fu' [New York Times]
-Alfred Shaheen's influence beyond the Hawaiian shirt. [LA Times]
-Diet soda is doing these 7 awful things to your body. [TODAY]
-Yep, the cool cats from 'Mad Men' were recently spotted here in Hawaiʻi. [EW] [gn_divider /]
You can catch some of these links and more by following us on Facebook and Twitter. If you have interesting links you'd like to share with us, or feel like we've missed something out the past two weeks, please feel free to leave us a comment!
*some exceptions to the date range may apply