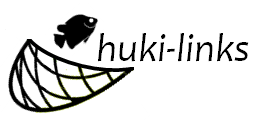 Welcome to Huki Links – highlighting some of our favorite literary links and more over the past week from across the 'net!  For more about Huki-Links, check out our inaugural post.
The best part of the "huki" is that we all pull together, if you find any fun or interesting book related links/articles please feel free to share them via comments or contact us!
Huki-Links has returned after four weeks!  The last Huki-Links was on October 3rd, before we went on our trip.  This Huki-Links is an abbreviated one, due to Halloween being today, but we hope you enjoy it.  Lots of classic HBB with Halloween-ish tones.  Huki-Links will return to form next week, on November 7.
[gn_divider]
Links covering the week of October 24 – October 31, 2011*
Self Love
-Perfect for Halloween: We review Alex G. Paman's Filipino Ghost Stories.  [Hawaiʻi Book Blog]
-Spooooky Stories!  Hawaiiana Picks for Halloween.  [HBB]
-"The boy who loved to read" – a spooky story for lit lovers.  [HBB]
-Speaking of Alex G. Paman, here's his first book Asian Supernatural and our review.  [HBB]
-Here's an oldie but goodie:  Book review of Glen Grant's Obake Files.  [HBB]
-Not scary, but fun for kids:  Keiki book review of Matson the Mouse by Duncan O'Brien.  [HBB]
-Today's ʻŌlelo of the Day is Heleuī which means Halloween.  Hauʻoli Lā Heleuī!  [ʻŌlelo of the Day]
Hawaiʻi Literary
–Be sure to check out the latest round of renshi poetry from Ann, Jean, Christy and Juliet about the infamous Massie Affair.  [Bamboo Ridge]
-This Saturday is the Daughters of Hawaiʻi's 6th Annual Book Day at the Queen Emma Summer Palace.  Don't miss it!  [Daughters of Hawaiʻi]
-Awesome "illustrated talk" this Friday with John R.K. Clark, the author of Hawaiian Surfing: Traditions from the Past.  You can read our review here.  Event is at the Historic Haleʻiwa Gym.  [gonorthshore.org] (PDF)
–Matson the Mouse book reading with author Duncan O'Brien and illustrator Robyn Drage.  [YouTube]
General Literary
-Flavorpill's Guide to Mythical Vacations [Flavorwire]
-Halloween Books for Kids  [USA Today]
-Top 10 Halloween Books for Kids  [Anna Reads]
Off Topic Fun (Halloween Edition!)
-Best Halloween Costume Ever: Use Two iPads to Create an Awesome Gaping Hole in Your Gut  [Gizmodo]
-HIFF Premiere of The Descendants, based on the novel by Kaui Hart Hemmings.
-The Descendants Oscar Screening Q & A – George Clooney and Alexander Payne [Examiner]
-We've missed a few weeks worth of Hawaii 5-0.  Best way to catch up?  The Five-0 Redux!  [Honolulu Pulse] [gn_divider]
You can catch some of these links and more by following us on Facebook and Twitter.  If you have interesting links you'd like to share with us, or feel like we've missed something out the past week, please feel free to leave us a comment!  If timely enough, I may even add them to this post!
*some exceptions to the date range may apply