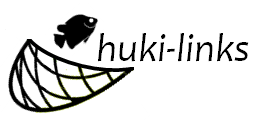 Welcome to Huki Links – a biweekly post highlighting some of our favorite literary links and more from across the 'net!
For more about Huki-Links, check out our inaugural post. The best part of the "huki" is that we all pull together, if you find any fun or interesting book related links/articles please feel free to share them via comments or contact us!
[gn_divider /]
Links for the period of September 25, 2013 – October 8, 2013
Hawaii Literary
–This is Paradise author Kristiana Kahakauwila on balancing two worlds as author and professor.
-And here is Kristiana on the Drunken Odyssey podcast.
-Comic book style used to tell WWII veteran stories
-Another review of The Red: First Light by Linda Nagata.
-Speaking of which, here's Nagata explaining How she self-published The Red: First Light. Why is also linked.
-Author Toby Neal asks, "To Kirkus Review or not to Kirkus Review, indie author?"
-Makiki Community Library will receive funding from the state.
–Lahaina Library landscape project seeks contributors
-Hawaiian writer Kirby Wright releases futuristic thriller The End, My Friend.

-Importance of Place: Lisa Linn Kanae Visits Writers in Community
General Literary
-Walter White's "I am the one who knocks" speech as written by other authors.
-E.B. White explains why he wrote Charlotte's Web.
-A different Kafka.
-It's time to get rid of Nikola Tesla from science fiction writing.
-New York Public Library Unveils its List of 100 Great Children's Books of the Last 100 Years
-10 Things Kids Shouldn't Do According to an 1819 Book of Cautionary Tales.
-The ALA's Top 10 Challenged Books of 2012.
-What libraries do for us and children's literacy.
-Want to read other's thoughts? Try reading some literary fiction.
-What's terrifying young teens in today's YA? The economy.
–10 Old English words you need to be using.
-Dirty Etymology of 9 everyday words.
-The "fake a disability" trope and why it's tired and dangerous.
–4 Tips to Solve 99% of Your Writing Problems, with Janice Hardy. Hint: POV.
-Diversity 101: Blurring the Lines Between Familiar and Foreign.
-On overcoming doubt as an author.
-The 10 silliest rules of time travel from science fiction.
-42 idiom origins explained.
–20 great American cities for writers–that aren't New York.
Non-Literary Links
-Congrats to Lanai and the gang for winning the Great Food Truck Race. Here's an interview with the winners. (TV)
-The 10 Best Science Fiction Stories where humans are the monsters. (Pop Culture)
-Every reference in Guillermo Del Toro's awesome 'Simpsons' intro, including famous authors. (Pop)
-It's about time that Lane Kiffin fired as USC Trojans head coach. #FightOn (Football)
-Time to tackle the Washington Redskins' racist mascot problem. (Football)
-65 amazing facts that will blow your mind. (Facts)
-Ryan Gosling and Kate Upton explain the government shutdown. (Current Event)
-London's top ten animal statues! (Travel)
-Breaking Bad's greatest fashion moments. (TV)
-What Vulture and everyone else wrote about the Breaking Bad finale. (TV)
-Screw it, more BB: Breaking Bad Characters First and Last Appearance Gifs and the Finale's best meme's, tributes, and callbacks. (TV)
-Rockstar really did think of everything with Grand Theft Auto V. (Gaming)
-This quiz pinpoints your American dialect down to the town. (Linguica)
-See what the medieval fuss is over knight vs. snail. (History)
–Extrusive volcanism formed the Hawaiian Islands. (Hawaiʻi)
-HuffPost queries locals on Hawaii's Best Hiking Trails. (Hawaiʻi)
-United States of Franks: a guide to regional hot dog styles. (food)
-Phonte compares rappers to TV shows. (Social Media)
[gn_divider /]
You can catch some of these links and more by following us on Facebook and Twitter. If you have interesting links you'd like to share with us, or feel like we've missed something, please feel free to leave us a comment!
*some exceptions to the date range may apply