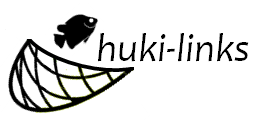 Welcome to Huki Links – a biweekly post highlighting some of our favorite literary links and more from across the 'net!
For more about Huki-Links, check out our inaugural post. The best part of the "huki" is that we all pull together, if you find any fun or interesting book related links/articles please feel free to share them via comments or contact us!
[gn_divider /]
Links for the period of August 29 – September 11, 2013*
Self-Love
-Our very own Misty contributed an article for the launch of HuffPost Hawaii! She wrote "5 Misconceptions about Hawaii Literature."
-Misty gave some surf book recommendations on this blog post honoring Duke Kahanamoku.
-Follow us on Twitter, Facebook, Tumblr, and Instagram.
Hawaii Literary
-The next M.I.A. event at Fresh Cafe is on September 16! See who is going.
–Q&A: Jack Handey on his new novel The Stench of Honolulu. A fictional Honolulu.
-Rejoice! TinFish Press is the SPD Press of the Month for September. 40% off select titles.
-And a conversation with TinFish editor, Susan Schultz.
–Beauty and Lace interview Good As Gone author Douglas Corleone.
-A video interview with fantasy writer, Kate Elliott.
-Teachers, add your students' uniquely designed books to Lani Moo's collection!
-Hawaii's first Facebook: Library digitizes Honolulu Advertiser's forerunner
–Hawaii adult literacy program seeks more students
–Richard Rose's new novel is out from Savant Books.
General Literary
-20 poets on the meaning of poetry.
-i09 breaks down the worst instincts in fantasy writing in this review of The Bone Reader.
–13 Children's Books quotes every adult should know.
-Speaking of which, here's The Critic's List of Classic Books for Kids.
–Book recommendations for the college freshman.
–17 Famous Literary Characters Almost Named Something Else.
-11 Amazing Librarian Tattoos.
-And some innovative libraries transforming the world.
–9 scientific breakthroughs that killed science fiction subgenres.
-The most heartbreaking "Winnie the Pooh" comic you'll ever read.
-The 14 Stages of Writing a Book.
Non-Literary Links
–Long Lives Made Humans Human.
-Go Bows! 1977: The Year We Believed.
-What does Kendrick Lamar's "Control" verse mean for hip hop?
-The 25 sexiest cars of all time?
Animal Video!
One of our favorite shows is Animal Planet's 'Too Cute.' Here's an excerpt:
[gn_divider /]
You can catch some of these links and more by following us on Facebook and Twitter. If you have interesting links you'd like to share with us, or feel like we've missed something, please feel free to leave us a comment!
*some exceptions to the date range may apply