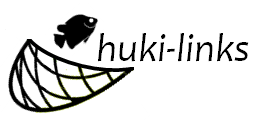 Welcome to Huki Links – highlighting some of our favorite literary links from across the 'net!  For more about Huki-Links, check out our inaugural post.
The best part of the "huki" is that we all pull together, if you find any fun or interesting book related links/articles please feel free to share them via comments or contact us!
[gn_divider]
Links covering the week of September 12 – September 18, 2011*
Self Love
-For Book Blogger Appreciation Week we interviewed fellow book blogger, Elizabeth from the blog, "As Usual, I Need More Bookshelves."  Read the interview here, and then make sure to leave her a comment!  [Hawai'i Book Blog]
-In return, Elizabeth interviewed Misty from HBB!  Read all about Misty and which two fictional characters she'd put in a room together!  [As Usual, I Need More Bookshelves]
-This week's featured t-shirt is our "Stuck on Books" shirt…but be sure to check out our entire stock of Literary and Hawaiian language t-shirts!  [Hawai'i Book Blog]
-Just in time for the Hawaii 5-0 premiere:  He likiki kāu i ka hōʻike ʻana o nā mākala ʻuala? (Do you have a ticket to the [guns] show?) [ʻŌlelo of the Day] #H50
-Don't forget to follow our family of Twitter accounts: @HawaiiBookBlog, @OlelooftheDay, @mistysanico, @redunk808
Hawai'i Literary
-The renshi poetry on The Massie Affair continues with Juliet Kono and "They Raped Her"  [Bamboo Ridge]
-Local sci-fi author Linda Nagata's latest, Limit of Vision, now available at Book View Cafe.  Go buy 'em!  [Book View Cafe]
-Donald Carreira Ching reading from the most recent M.I.A. event this past Thursday.  Damn those mopeds! [Still Working…]
-Check out this adorable new children's book blog.  While it primarily covers non-Hawaiʻi books, she'll feature a local keiki book for Aloha Fridays!  [Little Paper Hen]
-Great Read: 'Big 6 publisher drops [local author] Kiana Davenport for self-publishing.'  [Karen Woodward]
-'Life Lessons on the Dance Floor': Patrice Tanaka returns to Hawaiʻi with new memoir.  [MidWeek]
-Listen to two interviews with Gerald Horne, the author of Fighting in Paradise: Labor Unions, Racism, and Communists in the Making of Modern Hawai'i, from KPFK and politicalaffairs.net.  [UH Press Blog]
-A review of self-published author Gerry Stimmler's latest novel Dropped Dead in Kona.  [TwinCities.com]
-Cute video slideshow detailing the Army Hawaiʻi Libraries Summer Reading Program for 2011. [YouTube]
-In case you missed it the first time: video of the UH Book Bandit. [YouTube]
General Literary
-The Real Names of 18 Authors Known By Initials. [mental floss]
-Some incredibly awesome literary t-shirts. [Out of Print]
-Funny: 'I'm Comic Sans, Asshole' [McSweeney's] (language)
-So absurd, I want to read: "Were Sarah Palin and Barack Obama Lovers?"  [PRWeb]
-A lesson in "Aloha" all the way from Newport Beach. [Newport Beach Independent]
Off Topic (Sense and) Nonsense
-Charles Kaʻupu: A Cultural Icon Passes Away [Lahaina News]
-Amazing resource looking at the history of pro-wrestling in Hawaiʻi. [50th State Big Time Wrestling]
-Maui's Shane Victorino honored with Branch Rickey Award.  [MLB]
-Alex's favorite Beatles song, MONO MIX! [YouTube]
-Misty's favorite Beatles song, MONO MIX! [YouTube] [gn_divider]
You can catch some of these links and more by following us on Facebook and Twitter.  If you have interesting links you'd like to share with us, or feel like we've missed something out the past week, please feel free to leave us a comment!
*some exceptions to the date range may apply