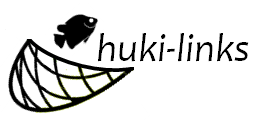 Welcome to Huki Links – a biweekly post highlighting some of our favorite literary links and more from across the 'net!
For more about Huki-Links, check out our inaugural post. The best part of the "huki" is that we all pull together, if you find any fun or interesting book related links/articles please feel free to share them via comments or contact us!
[gn_divider /]
Links for the period of September 12, 2013 – September 24, 2013
Self Love
-Our own Misty reviews Traveler by David Cheever for the Star-Advertiser.
Hawaii Literary
-Hawaii State Library boosts ebooks with big Library Read Program.
-A review of The Red: First Light by Linda Nagata.
-A review of This is Paradise by Kristiana Kahakauwila.
-A brief review of Mark Panek's brilliant Hawaiʻi.
-20 years later we're still talking about The Price of Paradise.
-You can get Tyler Miranda's Ewa Which Way on your Kindle now.
-Uncivilized Books to publish Sam Alden's "Hawaii 1997″
-Fallout Movie is based on Robert Barclay's novel Melal. Here's the Facebook page.
-History association honors Hilo author.
-New book alert: Voices from the Canefields by Franklin Odo.
General Literary
-Lynda Barry: The 20 Stages of Reading.
-What classic kids' books are really about.
-The dirty etymology of 9 everyday words.
-Thirty "guilty pleasure" books that are in fact, awesome.
-James Bond is back, and author William Boyd says he wants a relationship.
–Why these famous authors write, and why you should.
–Librarian fired for actually getting kid to read.
–10 Reasons Nonreaders Don't Read – and How to Change Their Minds.
–11 Scrumdiddlyumptious Facts about Roald Dahl.
Non-Lit Links
-Hawaii Molasses Spill Pipe Had Leak 1 Year Before, Matson Knew. (HI News)
-Way more than you ever wanted to know about Animaniacs. (Animation)
–Honolulu Beerworks: opening a craft brewery, part one. (Beer)
–Behold, the Moon! (Science)
-A 30-second video tribute to the greatest closer the game has ever seen. (Baseball)
-"Beatles vs. Stones": What fueled rock's greatest rivalry (Music)
-wait but why: Putting Time in Perspective. (Science)
–Six Constitutional Amendments that didn't make the cut. (History)
-Breaking Bad is ending this week. Here's the stuff you may have missed. And here's an answer to how much science does BB get right.
ANIMAL VIDEO
[gn_divider /]
You can catch some of these links and more by following us on Facebook and Twitter. If you have interesting links you'd like to share with us, or feel like we've missed something, please feel free to leave us a comment!
*some exceptions to the date range may apply