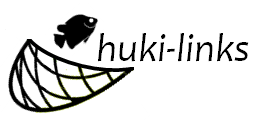 Welcome to Huki Links – highlighting some of our favorite literary links and more over the past week from across the 'net!  For more about Huki-Links, check out our inaugural post.
The best part of the "huki" is that we all pull together, if you find any fun or interesting book related links/articles please feel free to share them via comments or contact us!
[gn_divider /]
Links covering the week of September 13 – 26, 2012*
Self Love
-Author Interview w/ Julia Flynn Siler (Lost Kingdom) [HBB]
-Kumu Hula: Roots and Branches (book review). [HBB]
-Our own Misty Sanico reviews three books for the paper. [Honolulu Star-Advertiser]
Hawaii Literary
-Help raise money to buy books for our underprivileged keiki! First Book-Oahu fundraiser at Barnes & Noble featuring a special guest storytime with Feng Feng Hutchins (Plenty Saimin). [First Book-Oahu]
-Meeting Hawaii's Next Generation Authors? (…and How I Handle Criticism) by Lost Kingdom author.. [Julia Flynn Siler]
-Delving into the dark McKinney's Boi No Good reveals different side of Hawaii. [Trojan Times]
-Discovering Hawaii in Lisa Linn Kanae's Islands Linked by Ocean. [Outrigger]
-Fall Book Recommendations for Honolulu residents: A Shark Going Inland is My Chief and We Go Jam  [HONOLULU Magazine]
-Local Kauai Authors Write Just For Keiki. [Midweek Kauai]
-FAST FIVE Author Interview with Cheryl Linn Martin, author of Pineapples in Peril. [Gail M. Baugniet]
-Meet Christy Passion From Bamboo Ridge Journal's 100th Issue. (Audio Interview) [HPR]
-Aumakua is a Hawaii thing. [Toby Neal]
-Check out this snipped of Linda Nagata's Limit of Vision. [Hahvi.net]
-This Sunday, don't miss out on special event at Native Books: KALAUPAPA: A Collective Memory. [Facebook]
-Speaking of which, check out an excerpt of the book here. Love the story about the picture of the woman with a guitar. [UH Press]
-The Aloha Writers Conference Welcomes New Faculty: Rebecca Walker and Kealoha. [MMD Newswire]
-Book Review: Loco Moco by Ty Hutchinson. [BlogCritics]
-Celebrate Star Wars Reads Day at Six Public Libraries on October 6. [Hawaii News Now]
-Come to Books Are Building Blocks on Oct. 2 featuring Kona's own professional IronMan triathlete, Bree Wee. [West Hawaii Today]
General Literary
-Barnes & Noble Nook HD vs. Amazon Kindle Fire HD: Specs Compared. [PC Mag]
-Is the Pendulum Slowing for E-Books Vs. Paper Books? [Algonquin Redux]
-The best books on The Beatles. [the guardian]
-10 Great Novels and the Cocktails You Should Pair Them With. [Flavorwire]
-What's in a literary name? How famous authors name their characters. [OUPblog]
-Using your weaknesses as a source of strength in writing. [Writer Unboxed]
-Finding inspiration in low places. [Book Life Now]
-Murakami, Japanese Authors Pulled from Chinese Bookstores. [Publishing Perspectives]
-How 'Silent Spring' Ignited the Environmental Movement. [NYTimes]
-Gifts for the parents. [GOOD Books]
-Could science fiction bring back the epistolary novel. [io9]
-Why book bloggers are critical to literary criticism. [the guardian]
-Oh My Pizza! Uggie the dog to publish a memoir! [EW's Shelf Life]
-Vintage Photographs From Inside 10 Famous Libraries. [Flavorwire]
Non-Literary Links
-Google Maps goes underwater: Street View technology now lets users tour oceans. [NY Daily News]
-Speaking of Google: Happy 14th Birthday! [Mashable]
-Mr. Sexy Back tries to bring Myspace back. [Star-Advertiser]
-Could the Internet Ever "Wake Up?" [Slate]
-The 10 Finest Pieces Of 'Arrested Development' Merchandise Available On Etsy. [UPROXX]
-10 Things Every Guy Should Know About Rum. [Complex] [gn_divider /]
You can catch some of these links and more by following us on Facebook and Twitter. If you have interesting links you'd like to share with us, or feel like we've missed something out the past week, please feel free to leave us a comment!
*some exceptions to the date range may apply