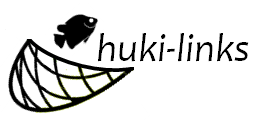 Welcome to Huki Links – highlighting some of our favorite literary links and more from across the 'net!
For more about Huki-Links, check out our inaugural post. The best part of the "huki" is that we all pull together, if you find any fun or interesting book related links/articles please feel free to share them via comments or contact us!
[gn_divider /]
Self-Love
–Writing da Tail: A Linked Community Story. See the story everyone's one sentence contribution at the Hawaii Book and Music Festival created!
-Want to know what literary conferences are coming up this summer? Check out our post here.
-Did you see any of these 6 Types of People You Meet at the Hawaii Book and Music Festival this past weekend?
-And re-live the best of Hawaii publishing here with the 2014 Ka Palapala Pookela Award winners.
Hawaii Literary
-Teaser trailer for Under the Blood Red Sun, based on the book by Graham Salisbury:
-Painting with Words has a new video interview with local writers Lisa Linn Kanae and Gail Harada.
-New book from The Descendants author Kaui Hart Hemmings: The Possibilities from Simon & Schuster.
-Speaking of which, here is an interview with Hemmings from Book Page.
-2014 Elliot Cades Award winning poet Wing Tek Lum talks briefly with Noe Tanigawa on HPR.
-Profile of Hawai'i jazz musician Gabe Baltazar, Jr. including mention of his autobiography If It Swings, It's Music on Voices of America.
-Watermark Publishing has a great Facebook gallery of Darien Gee's six-word memoir exercise from the Hawaiʻi Book and Music Festival.
-From KITV4: Hawaii Book and Music Festival draws literature loving crowds
-The Institute of Museum and Library Services interviews Hawaii State Public Library System's head librarian.
-New from Tinfish Press: PROPOSED ADDITIONS, by Donovan Kūhiō Colleps, has arrived!
-Poet Frances H. Kakugawa faces a frightening racist-infused situation and responds in kind with poetic words.
-First glimpse at Linda Nagata's The Red: Trials.
-Join the Summer Reading Program at your nearest library. Sign-ups start on May 27.
–UH-Hilo Faculty Honored at Hawaii Book Awards Ceremony
-For fun: The Mermaid That Visited Hawaii is one of many Lousy Book Covers.
General Literary
-Amazon book list reveals what's hot in American regional cuisine. Yes, Hawaii is included!
-271 Years Before Pantone, an Artist Mixed and Described Every Color Imaginable in an 800-Page Book
–Top 10 novels inspired by Shakespeare
[gn_divider /]
You can catch some of these links and more by following us on Facebook and Twitter. If you have interesting links you'd like to share with us, or feel like we've missed something, please feel free to leave us a comment!
*some exceptions to the date range may apply