posted by M.L. Sanico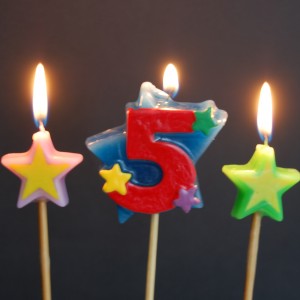 Oahu's youngest library is turning 5 years old!
To celebrate, the Friends of the Kapolei Library are hosting a book sale this Saturday, August 29th from 9-5 pm.
Special musical guests, the Spring Wind Quintet-one of the nation's leading woodwind quintets for chamber music, will hold a concert performance in the library lobby starting at 10:30.
Teens will be able to craft bookmarks in the Young Adult section and there will be free DVD rentals for library members ALL DAY! Come on down and buy some books, listen to some music and rent a DVD!
Happy Birthday Kapolei Library!
(we'll also be featuring them in our next Hawaii Public Library Challenge Book Review)