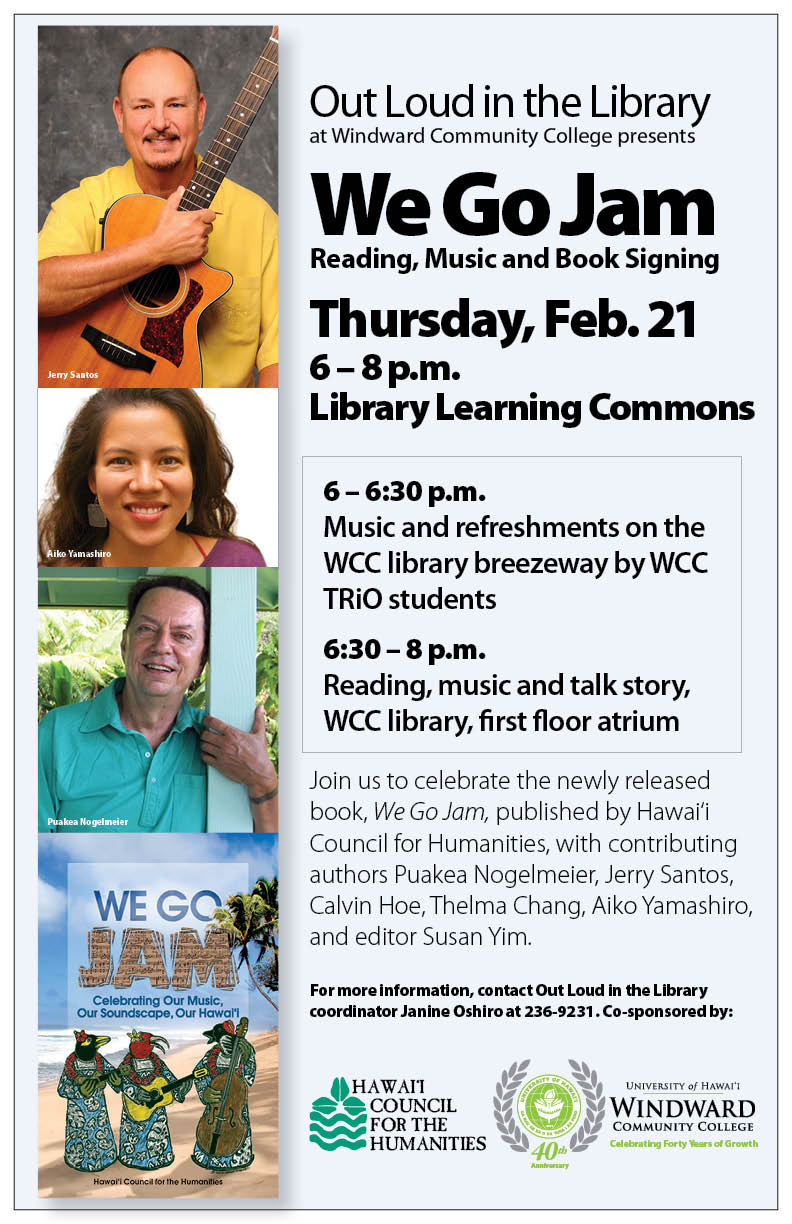 This Thursday, February 21, the Windward Community College's excellent Out Loud in the Library series dives deep into Hawaiʻi's musical roots as they help celebrate the release of We Go Jam: Celebrating Our Music, Our Soundscape, Our Hawaiʻi. The book, published by the Hawaiʻi Council for the Humanities, compiles a number of contributions reflecting the musical diversity of our island home. Featured authors from the book, including Puakea Nogelmeier, Jerry Santos, Calvin Hoe, Thelma Chang, Aiko Yamashiro, and editor Susan Yim will be participating at Thursday's event.
The We Go Jam Reading, Music, and Book Signing event will be held at WCC's Library Learning Commons from 6 – 8 p.m. For more information about the vent, contact Out Loud in the Library coordinator Janine Oshiro at 236-9231.
This event sounds like a fun way to help support our local literary (and musical) scene. For more info about the book, check out our We Go Jam book review.