No doubt some of the biggest crowds and longest lines will be found waiting to see Rosanne Barr, Sarah Vowell and Maya Soetoro Ng, but that doesn't mean you should overlook some of the excellent author discussions that will be happening all over the Hawaii Book & Music Festival.  Here are some of the authors we recommend you should see and why.
Saturday at the Author's Pavilion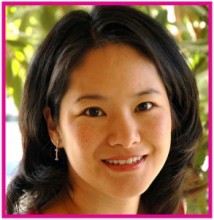 Darien Gee – Sat. 11am Author's Pavilion
Darien's latest book Friendship Bread, an emotional story of how a recipe of Amish Friendship Bread changed a community, has received rave reviews. In the spirit of her new book, Gee has also created a popular website for sharing recipes and stories about Amish bread. Gee is a prolific writer with several novels under pen name 'Mia King', she's also taught courses on writing and memoir. If you're interested in any of those things we highly recommend attending her session.
Kiana Davenport – Sat. 12pm Author's Pavilion
Critically acclaimed author of Shark Dialogues and House of Many Gods, Kiana Davenport will be speaking about her latest ebook collection of short-stories House of Skin. Davenport is known for her candid writing regarding different aspects of contemporary life in Hawaii and Polynesia. She is a master at writing complex relationships. She's also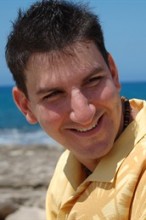 Douglas Corleone- Sat. 3pm Author's Pavilion
Award winning mystery author Douglas Corleone will be reading from his latest novel Night on Fire [read our review]. It's a great book with a dynamic leading character and Corleone's unique brand of humor. Interested in writing mysteries, want to discuss the perfect crime, or maybe the perfect defense? Come listen to Doug, he doesn't disappoint.
Saturday at the OHA Alana Pavilion
Isaiah Walker- Sat. 3PM OHA Alana Pavilion
Isaiah Walker's new book Waves of Resistance [see our review] is a powerful look at the poʻina nalu, or surf zone, as a unique place of Native Hawaiian resistance throughout the 20th century.  It's a finely crafted book that delves deep into the heart and culture of surfing for Hawaiians and how their defense of the waves represents a stand against colonialism—while Hawaiians were further marginalized on land, they defied colonial expectations in the water.  We went to Isaiah Walker's book launch at Native Books and the man is well-spoken, funny, approachable and most importantly knowledgeable and reverent of his subject.  I recommend checking this one whether you surf or not, whether you're haole or Hawaiian; it'll be fun and informative.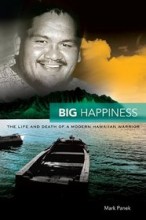 Mark Panek- Sat. 4PM OHA Alana Pavilion
Big Happiness: The Life and Death of a Modern Hawaiian Warrior is a nonfiction account of the extraordinary life of Percy Kipapa and the tragic events that led to his death. This is a phenomenal book by Associate Professor Mark Panek and an incredibly well crafted mix of prose, interviews, and court transcripts surrounding the event. I wanted to try to get a review out before the festival but felt that rushing through it would be a disservice. If you have some free time I highly recommend stopping by to listen to Mark's story of how he came to write such a moving book.
The Elliott Cades Award – Todd Shimoda & Alexei Melnick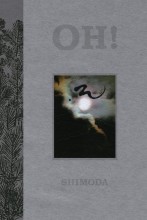 The Elliott Cades Award for Literature is considered by many to be the most prestigious literary award in Hawaiʻi.  Each year it is awarded to two writers by the Hawaiʻi Literary Arts Council, one for emerging artist and one for established artist.  Past winners have included the likes of Lois-Ann Yamanaka, Lee Cataluna, Ian MacMillan and Paul Theroux and read like a who's who of Hawaiʻi writers.
This year, Todd Shimoda, author of Oh! A mystery of 'mono no aware', won for established artist and Alexei Melnick, author of Tweakerville [read our review], won for emerging artist.  On Saturday, May 14 from 3:00 pm to 4:15 pm you can witness the award ceremony for this prestigious award inside the cool, comfortable confines of the Mission Memorial Auditorium.  Even if you haven't heard of these guys, it might be nice to escape the heat outside and take a breather in this air conditioned auditorium, and you never know, you just might become a fan.
[gn_divider]
There will be many great authors and panels at the Hawaii Book & Music Festival.  We hope this spotlight helps you choose at least one of these interesting author panels to enjoy.  While the Roseannes and Soetero-Ngs will no doubt have lines of people waiting to see them, these local and national authors are all incredibly deserving of your time and patronage.  Most of all, we hope you have fun!  Look out for us at some of these tents, and feel free to say 'hello'!  We'll be wearing the 'Shaka for Books" t-shirts.