*As originally read in the Honolulu Star Advertiser, with some additional comments and personal views.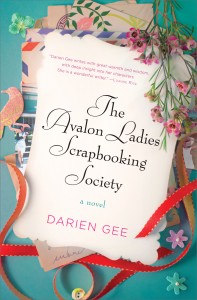 Hawaii island author Darien Gee takes us to Avalon, a small Illinois town with no shortage of drama, in her latest novel, The Avalon Ladies Scrapbook Society (Ballantine, 2012). Even though her last book, Friendship Bread, was also set in this fictional town, you needn't have read it to follow along.
In Avalon, population 4,243, it's difficult not to know your neighbors, and there are a lot of characters to get to know in this book, so you have to be patient with it in the first half. As the novel unfolds you begin to find out more about each character and how their lives intertwine. The characters are strong and well developed; their relationships, even more so.
Bettie Shelton is the founder of the Avalon Ladies Scrapbook Society. Her bubbling personality and enthusiasm for recording life memories win over even the most reluctant. She's made it her mission to help as many of her neighbors as she can, but Bettie's declining mental health will soon make recording memories and surrounding herself with caring people a necessity.
Isabel Kidd is patching up her house and her life after her husband's affair with a younger woman and then his sudden death. Mourning the love of her life and struggling to raise her son without a father, Ava Catalina is still dealing with the social repercussions of being "the other woman." Yvonne Tate is Avalon's newest resident plumber. She's young, smart and beautiful but running from a past that's waiting to catch up to her.
Then there's Frances Latham, mother to a large family of boys and eagerly awaiting the arrival of a little girl from China, but unprepared for the emotional and financial hardship of foreign adoption. With seemingly little in common, these women forge a bond, uncover truths and find forgiveness.
It took me a little while to get into this book, but after all the "set-up" chapters I really enjoyed the journey of the characters and the growth of the Avalon Scrapbook Society. It sort of reminded me of "How to Make An American Quilt" but with papercrafting instead of sewing. Still, the gathering of creative minds to celebrate the wonders and heartbreaks of life is bound to be rife with stories–stories that slowly reveal themselves with each meeting.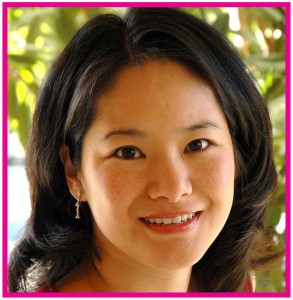 Gee is known for writing about the intricacies of friendship and how the challenges we face in life are both simplified and complicated by people close to us. The Avalon Ladies Scrapbook Society is a charming story about overcoming hardship with the help of your friends. It's sad and sentimental but also funny, and following these women who share their dreams and fears through their love of scrapbooking is uplifting. More important, Gee's tale shows how crucial it is to remember the people and places important in our lives and to record them for the future — and also, in this Digital Age of a thousand pictures per second, how valuable it is to pick just the right pictures surrounded by just the right colors to evoke feelings and memories.
Gee excels at finding a niche for her novels, whether it be baking and cooking or, in this case, crafting. She often goes beyond her stories by including recipes and scrapbooking project tutorials based on the food and characters featured in the book. Discussion questions and book club/scrapbook party suggestions are available on the author's Friendship Bread Kitchen website, www.friendshipbreadkitchen.com
If you ever get a chance to see Darien speak in person, like at the 2013 Hawaii Book & Music Festival, I definitely reccommend you attend.