posted by A.Alba
This one is for our Kauai residents or those of you who will be on the Garden Isle on the weekend of the 29th.  On Saturday, August 29 at 2pm, Kauai based author Todd Shimoda will be at the Borders Bookstore in Lihue doing a reading from his latest novel, Oh!  A mystery of 'mono no aware' (2009, Chin Music Press).  You can visit the official website for the novel here.
The publisher describes Oh! as a compelling and fast-paced story about a young Japanese-American whose quest for a richer emotional life sets him on a journey to discover the essence of the Japanese appreciation of beauty, the dark past haunting his psychologist-and-poet mentor, and ultimately involves him in the tragic phenomenon of Japan's suicide clubs.  One of the most interesting aspects about this book is the interplay between the text and the art.  Todd's wife, artist and author Linda Shimoda, provided the graceful artwork for the book.  You can see a sampling of the work Linda has done on this Flickr page.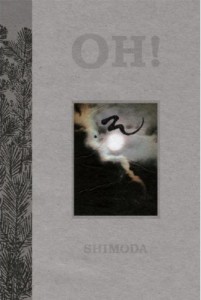 So if you are in Kauai, head on down to Borders-Lihue on Saturday, August 29th at 2pm in order to see Todd and Linda Shimoda read and promote their new novel, Oh! A mystery of 'mono no aware'.  Amongst other critical acclaim, Oh! was chosen by America's National Public Radio as one of its summer readings.  Personally, I am looking forward to the opportunity to get my hands on this book.  So if you see a copy, check it out and drop us a line!  For more information on the novel you can also check out this flyer from the publisher.
And don't miss out on Todd Shimoda's future appearances!  In addition to the Borders-Lihue reading, Todd will be speaking at the University of Hawaii at Manoa campus on October 29 at 3pm.  University of Hawaii PhD candidate M. Thomas Gammarino will also be present at the October 29 event at UH.  Gammarino has a book coming out from Chin Music Press called Big In Japan: A Ghost Story, set for release on November 1.  For more information on the book, you can check out the promotional flyer here.  Furthermore, Todd Shimoda will return to Honolulu to be interviewed by radio station KZOO while his book is featured at Barnes & Noble Ala Moana and at the Japanese Cultural Center on January 25, 2010 (details to be finalized).  If you follow Hawaii Book Blog on Twitter (@hawaiibookblog), we will keep you in the loop and remind you of when these and other exciting book events will be coming your way.