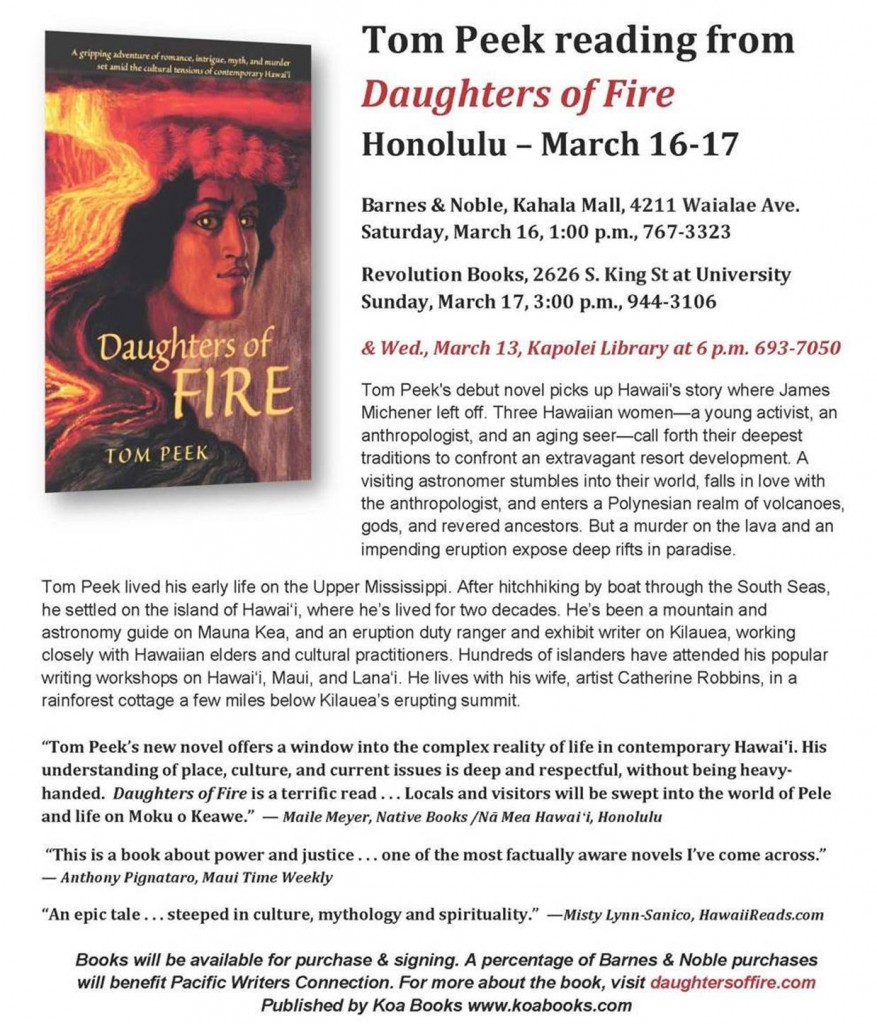 Tom Peek will be returning to Oahu for a number of book readings this week! Peek, who will be reading from his novel Daughters of Fire, will be visiting book stores and a library from March 13 – March 17. Here is his schedule:
Wednesday, March 13 (today!), 6:00PM – Kapolei Public Library

Saturday, March 16, 1:00 PM – Barnes & Noble Kahala Mall

Sunday, March 17, 3:00 PM – Revolution Books
It's important to note that the March 16 reading at Barnes & Noble will also be a Bookfair for The Pacific Writers' Connection (www.pacificwriters.org). Barnes & Noble will donate 10% of all purchases by PWC's supporters in their stores or online on March 16-17 to support PWC's writing programs. This includes books, music, DVDs and coffee/food from Starbucks in B&N stores. Just mention the Pacific Writers' Connection when you make the purchase, and give the salesperson PWC's Bookfair ID# 11066164.
Of this book, as quoted above, Misty said it's "an epic tale…steeped in culture, mythology and spirituality."  Daughters of Fire is currently the book of the month for Kapolei Book Club.