Are you looking for that perfect present for the holidays? Watermark Publishing just might have what you are looking for.
Watermark is known locally for the production value they put into their books, and these special gift sets–available at Holiday Prices at the HBPA Book & Gift Sale this Saturday, November 15–are no exception. We really appreciate how they make book-reading and book-buying an experience. Here's a spotlight on two of their newest gift sets featuring a couple of their latest books.
First is the Kau Kau "Jus' Add Rice" gift set (pictured above) which includes:
one (1) can SPAM
ten (10) sheets nori
eight (8) packets shoyu
one (1) Cane Haul Road towel
The "Jus' Add Rice" gift set will sell for $45, but $40 at the Holiday Sale price. There is also a Deluxe edition of this gift set, which includes all of the above AND the original Kau Kau: Cuisine & Culture in the Hawaiian Islands for $75 regular and $65 Holiday Sale price.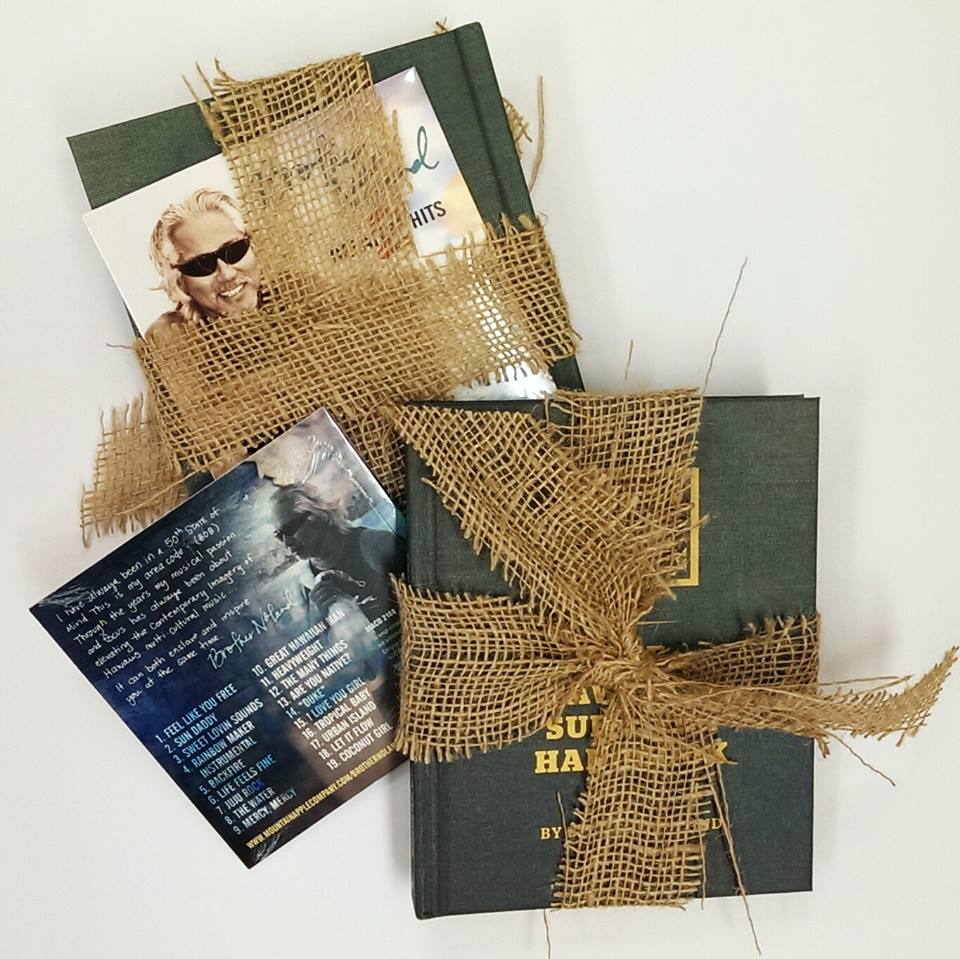 Next is The Hawaiian Survival Handbook gift set, which includes the new book by Brother Noland, as well as his "Greatest Hits, Vol. 2" CD which is not available in stores (only on iTunes or sold at concerts). This set is selling for $25.
In addition to these new gift sets, Watermark will also have available at the sale and online some of their classic gift sets which at minimum include a Cane Haul Road towel and one of the following books:
A Splash of Aloha – A Healthy Guide to Fresh Hawaiian Seafood
The original Kau Kau cookbook
You can find more info on these gift sets at Watermark Publishing.
These gift sets and more will be available at the HBPA Holiday Book & Gift Fair, this Saturday, November 15 at the Bess Press Warehouse.