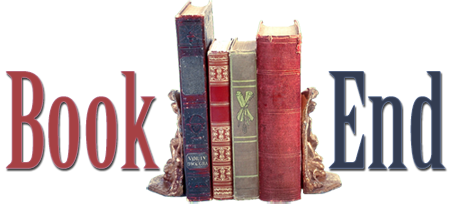 It's time…it's time…it's Book End Time! Welcome to this week's Book End, highlighting the week's literary and library events here in Hawaiʻi.
Support our local literary scene and our local libraries by attending these events.  Have a great weekend, everyone!
[gn_divider /]
Friday, December 7
The Polar Express Pajama Party – It's The Polar Express Pajama Party for keiki! Come and join the bookstore for fun activities and a special reading of The Polar Express done by The Conductor. Hot chocolate and cookies will be served for children. Barnes & Noble Ala Moana Center (1450 Ala Moana Blvd. Suite 1272); 7:00 P.M. For more info, click here.
Special Holiday Storytime – Join the bookstore for a heartwarming holiday tradition, their Polar Express Storytime. Of course, they will be reading The Polar Express by Chris Van Allsburg. The evening will include holiday treats and activities. Barnes & Noble Kahala Mall (4211 Waialae Avenue); 7:00 P.M. For more information, click here.
Saturday, December 8
Bess Press Warehouse Sale – Members of the Hawaii Book Publishing Association will offer their most popular titles, special gift items and their best pricing. This is a unique opportunity to browse a wide variety of titles and score great deals direct from local publishers. Participating publishers: Bamboo Ridge Press, Bess Press, Belknap Publishing, Bishop Museum Press, Kamehameha Publishing, University of Hawai'i Press, Watermark Publishing. Parking available in the municipal lot across the street. Bess Press Warehouse (3565 Harding Avenue); 8:00 A.M. to 1:00 P.M. For more info, click here.
A Christmas Concert with the Kapolei Chorale – The Kapolei Chorale, led by Doris Dudley, will present seasonal music selections to celebrate the holidays. From traditional carols to more recent holiday favorites, this is a special treat that can be enjoyed by one and all! The Kapolei Chorale is a non-profit community chorus group that includes men & women from the West Oahu area. This 45-minute performance is sponsored by the Friends of the Library Kapolei. Kapolei Public Library(1020 Manawai St.); 10:30 A.M. For more information, call 693-7050.
Jon J. Murakami Geckos Signing – Local illustrator Jon J. Murakami will be at the Handmade Holiday Marketplace at the store which features handmade clothing, accessories, toys and more from local mamapreneurs. Murakami will be signing his excellent Gecko Board Books! Baby Awearness (2nd floor Manoa Marketplace); 11:00 A.M. to 1:00 P.M. For more info, call the store at 988-0010.
Honolulu Handbell Ensemble Holiday Concert – The Honolulu Handbell Ensemble will perform music of the holiday season using English handbells and chimes. The Honolulu Handbell Ensemble is comprised of handbell choir directors and advanced ringers from Oahu churches, and is directed by Anne Craig Lum. The audience will have the opportunity to both sing-a-long and ring-a-long. This one-hour performance will be held in the main lobby and is suitable for all ages. Hawaii State Library (478 South King St.); 12 Noon. For more information, call 586-3520.
Kaimuki Middle School Bibliotechies Storytime – Come in to the book store to help support the Kaimuki Middle School Bibliotechies for their book fair! Most purchases at the counter, if you signify its for the organization, will provide proceeds for their fundraising. Talk to a representative at the store for more info. They will also be hosting a special storytime where they read some of their favorite stories and songs with kids. Barnes & Noble Kahala Mall (4211 Waialae Avenue); 7:00 P.M. For more information, click here.
Audrey Wilson Cookbooks – Audrey Wilson will join in to share cooking tips, history and insights into the local foods we all love to eat. "Aunty Audrey's Big Island Eats" and "What The Big Island Likes to Eat" include recipes gathered from friends, family, chefs, and restaurants. Audrey Wilson is a food columnist, cooking instructor, and author. She writes a weekly column for the Hawai'i Tribune Herald called "Let's Talk Food", and has taught cooking classes at Ke Anuenue Area Health Center, Hilo Adult Education, and several Big Island senior centers. She and her husband Jim live in Volcano, where they operate AJ's Volcano Cottage, a two unit bed-and breakfast, and AJ's Volcano Cooking School. Basically Books (160 Kamehameha Ave., Hilo); 1:00 P.M. For more info, visit basicallybooks.com.
Tis' the Season Storytelling – Storyteller-Librarian Vicky Dworkin will share stories in honor of Christmas, Hanukkah and Kwanzaa. This 45-minute program is suitable for all ages. Young children must be accompanied by a parent or caregiver. Liliha Public Library (1515 Liliha Street); 1:00 P.M. For more information, contact the library at 587-7577.
Furoshiki: An Eco-Friendly Craft Program – Got gifts to wrap? Go green this holiday season and learn the art of Furoshiki–Japanese style reusable gift wrapping. Eco-craft expert Evelyn Nakamura will conduct this one-hour program for adults. Supplies will be provided. Class size is limited and registration is required. Program is sponsored by the Library's local Friends chapter. For more information or to register, contact the hosting library. Mililani Public Library (95-450 Makaimoimo St.); 2:00 P.M. For more info, call the Library at 627-7470.
Daughters of Fire event w/ Tom Peek – Volcano resident and author, Tom Peek, will return to read from his new novel, Daughters of Fire, the story of a visiting astronomer who falls in love with a Hawaiian anthropologist. The lovers get caught up in murder and intrigue involving development, politics and the rumblings of a long-dormant volcano. Basically Books (160 Kamehameha Ave., Hilo); 3:00 P.M. For more info, visit basicallybooks.com.
Sunday, December 9
The Legacy of Christmas book signing – This new book by Laurie Connable displays the message of Christmas, the power of God's Word and the importance of prayer. Originally, Connable wrote The Legacy of Christmas for her mother, who was suffering from depression. Over the years, several friends and hospice workers have recommended that the book be published to bring help to others. Meet Connable and get a copy at book signings this Sunday.  New Hope Hilo (840 Kupulau Road); book signings will  follow the 7:00 A.M., 8:45 A.M. and 10:30 A.M. services at the church. For more information, visit www.laurieconnable.com.
Plastic: Impacts on Your Health, Marine Life, and the Environment – Suzanne Frazer from Beach Environmental Awareness Campaign Hawaii (B.E.A.C.H.) will be speaking on the topic of plastics and how it affects people's health, marine life and the environment.  B.E.A.C.H. is an all-volunteer, non-profit organization that brings awareness and solutions to the problem of marine debris on Hawaii's beaches. This 90-minute program is suitable for ages 18 and older. Pearl City Public Library (1138 Waimano Home Road); 2:00 P.M. to 3:30 P.M. For more information, call 453-6566.
Learn Modular Origami – Educator Vivian Best will conduct a one-hour modular origami craft workshop. In modular origami, each individual sheet of paper is folded into a module, or unit, and then modules are assembled to create larger and more complex structures.  Enjoy the simplicity of making something beautiful from just folded paper and spend some time in the meditative process of crafting! No experience necessary! Vivian Best loves helping people explore creative possibilities, and develop and expand their visual-spatial skills.  Program is suitable for ages 8 and older.  Kaimuki Public Library (1041 Koko Head Ave.); 2:00 P.M. Space is limited; interested individuals must register at the library or by calling 733-8422.
[gn_divider /]
Remember, all events listed above may be subject to change. Please contact the venue beforehand if you plan on attending. We encourage you to click on the links that are included with the events in the time line above. More events can be found on our Hawaiʻi Book Blog Events Calendar. You can also keep up with events through us on Twitter by following @HawaiiBookBlog.
If you have an event you would like us to help promote, please leave us a comment here or e-mail me at aalba@hawaiibookblog.com. Mahalo and have a great weekend!