NOTE: This review originally appeared in the Honolulu Star-Advertiser.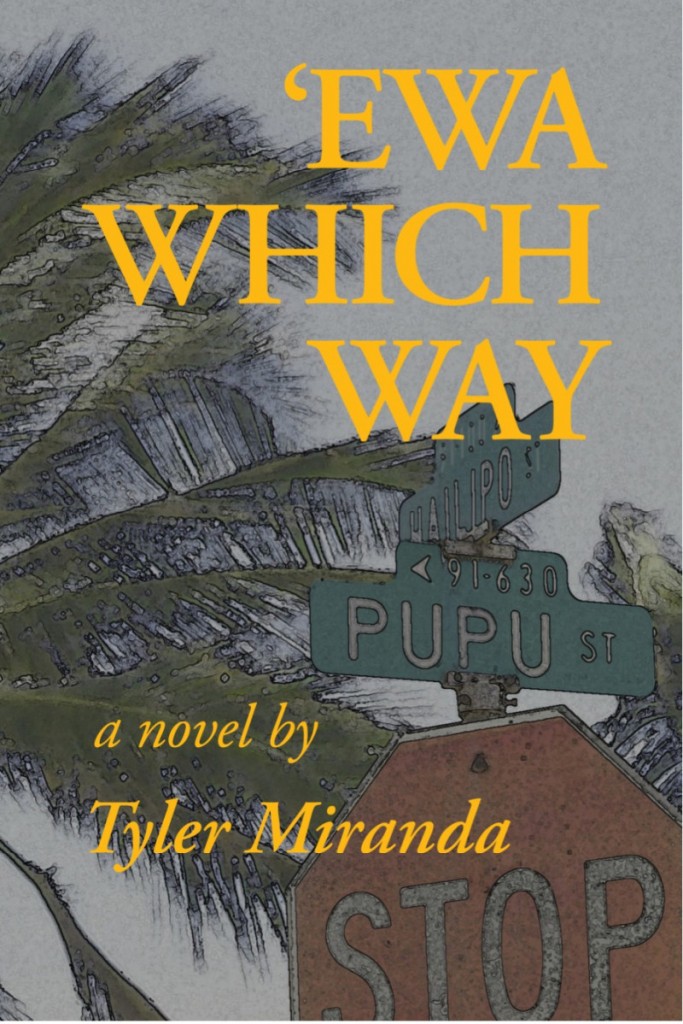 The best Hawaiʻi fiction provides a sense of place, a sense of time and an authentic representation of the collective local culture. Tyler Miranda's debut novel, 'Ewa Which Way (Bamboo Ridge Press, $18) accomplishes all of these checkpoints and more, treating readers to a rich, fulfilling experience of the day-to-day rigor of growing up in 1980s Hawaiʻi.
Landon DeSilva is the 12-year-old protagonist from a Portuguese-Catholic family that recently moved back to ʻEwa Beach. Things are different here for Landon and his 8-year-old brother Luke, who exhibits a penchant for troublemaking at the worst possible moments, as they often find themselves outsiders in the neighborhood, in school and at home.
Their parents, forcefully brought together by a mysterious past, are drifting apart in a torrent of fighting while the two brothers suffer the collateral physical and emotional damage. Landon decides it's up to him to protect his younger sibling by searching for freedom from this purgatory in the sky, in the ocean and among the human connections he makes.
'Ewa Which Way builds slowly, carefully, but with great purpose. Each of Landon's memories is treated with vibrant details, emotional weight and precise significance. The story firmly places the reader in the Hawaiʻi of that era, without the usual sense of nostalgia or need for over-the-top grittiness. The themes are universal, acted out among fully realized characters who could exist only in 'Ewa Beach.
Living through Landon's eyes, the reader feels the laughter, frustration, anger and, ultimately, an impending sense of something big coming to a head. The book manifests brilliantly into a final act that crescendos amid the ravaging destruction of Hurricane Iwa.
Drawing on his own upbringing in West Oahu, Miranda infuses his writing with stunning imagery, metaphor and symbolism. 'Ewa Which Way masterfully succeeds in becoming that rare piece of Hawaii literature that combines an authentic local feel, beautiful prose and a universal theme.
[gn_divider /]
'Ewa Which Way
By Tyler Miranda
Bamboo Ridge Press, 2013
ISBN: 978-0-910043-87-8
304 pages, softcover