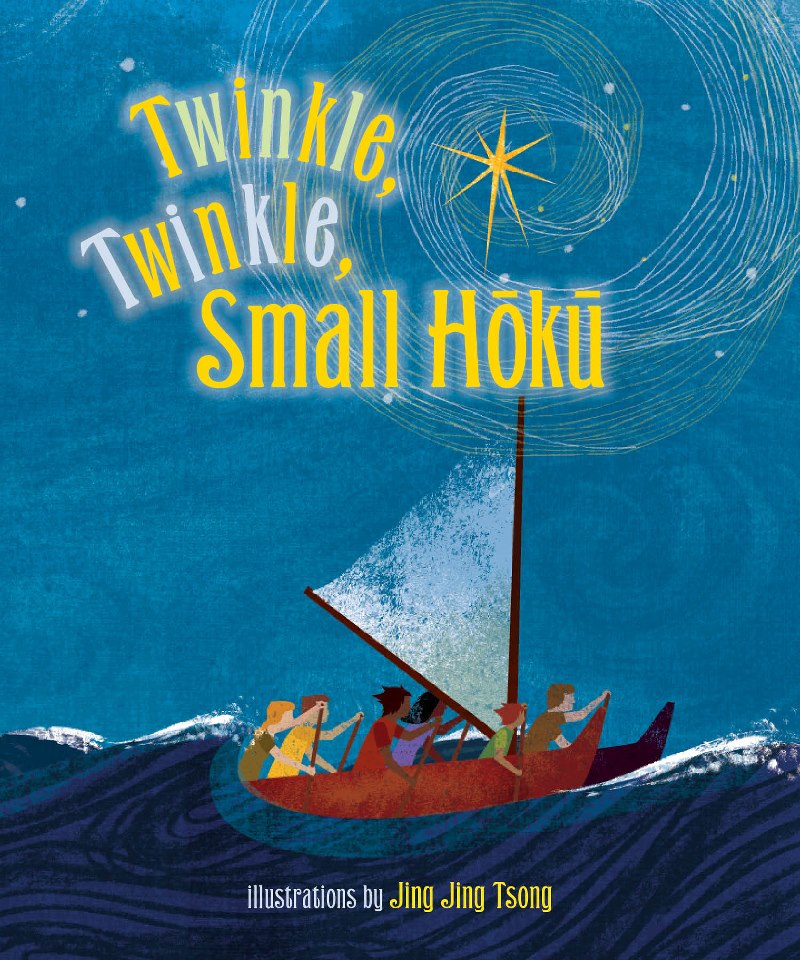 Twinkle, Twinkle, Small Hoku illustrated by Jing Jing Tsong is the latest keiki board book from Beachhouse Publishing.
Based on the popular children's rhyme, this charming local version shows kids the important role of stars in Hawaiʻi. Following the stars brought people to these islands and the story in this book follows a small group in a canoe paddling toward the bright, constant light of a hōkū. Though the waves are big, and the clouds thunder, the star is strong to guide them.
The illustrations are simple and elegant with lots of texture. But my favorite part of the pictures are the colors. They are wonderful and dreamlike, perfect for bedtime stories. Tsong's style is perfect for portraying the night sky and ocean without being too dark, and even if the star isn't in the frame of the picture, its reflection is always present somewhere in the illustration.
This is a cute little book and would make a great gift for any keiki, along with a soft pillow or quilt. It's very positive and uplifting.
Jing Jing Tsong is the illustrator for two other keiki board books, Sam Surfs and Aloha Zoo, both from Beachhouse Publishing as well.