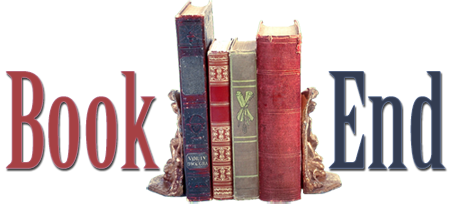 It's time…it's time…it's Book End Time! Welcome to this week's Book End, highlighting the week's literary and library events here in Hawaiʻi.
Support our local literary scene and our local libraries by attending these events.  Hope everyone has a great weekend!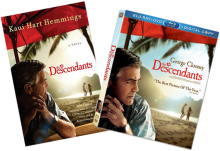 The Descendants DVD/Book Giveaway
Just a friendly reminder…there is only one day left to enter our giveaway for a prize combo pack of The Descendants in book and DVD format.  We will have TWO winners, so your chances are double to win!  For more information on the giveaway and to enter, please view our post:  "The Descendants" DVD & Book Prize Giveaway.
[gn_divider]
Saturday, March 31
Bunny Barn: Rabbit Petting Zoo and Garden-Friendly Worm Farm – In celebration of spring, Zac Johnson, breeder and owner of Zac's Rabbitry, will present a rabbit petting zoo and introduce participants to several breeds of rabbits including Flemish Giants, new Zealands, and Dwarf Hotots.  Johnson will also discuss how rabbit and other types of pet waste can be converted into soil-enriching fertilizer using vermicomposting worms. This program is suitable for all ages.  Children must be accompanied by a parent or caregiver.  Kailua Public Library (239 Kuulei Road); 10:30 A.M.  For more info, call the library at (808) 266-9911.
See "Blue," New HTY Play – The Honolulu Theatre for Youth will present "Blue," a new stage production by Annie Cusick Wood. Admission is free. The show introduces the idea of tolerance and understanding in an age appropriate theatrical experience. The 45-minute performance is recommended for ages 3 and older. Preschool-age children must be accompanied by a parent or caregiver.  McCully-Moiliili Public Library (2211 South King Street); 10:30 A.M. For more info, call 973-1099.
Special Children's Storytime – Come to the book store every Saturday for a fun keiki story time reading.  This week they will be reading Children Make Terrible Pets by Peter Brown.  Will Lucy be able to keep Squeaker, a little boy, as a pet? What are little boys like? Barnes & Noble Ala Moana Center (1450 Ala Moana Blvd. Suite 1272); 11:00 A.M.  For more information, click here.
Origami Workshop – Scott Macri of the Hawaii Origami Club will offer a free "Origami Workshop." The workshop will include: folding lessons for beginner and intermediate participants; discussion and sharing about all genres of origami; and an opportunity to see origami models, specialty books, and unique kinds of paper. Folding paper will be provided and participants can take home their origami creations. This workshop is suitable for ages 5 and older. All children must be accompanied by a parent or caregiver. The Hawaii State Library, First Floor Reading Room (478 South King Street); 12:00 P.M. For more information, please call the Library at 586-3520.
"A Tribute to Slack Key" with John Keawe – John Keawe is a songwriter and slack-key guitarist who was born in Hawi in North Kohala. He will offer a tribute to the slack key style and include selections from the work of Raymond Kane, Leonard Quan, and many more. John is a multiple Na Hoku Hanohano and Hawaii Music awards recipient and a contributing artist on Hawaii's first Grammy award in 2005. This free, 45-minute program is recommended for ages 5 and older. Kailua-Kona Public Library (Hawaii Island); 2:00 P.M. For more information, call 327-4327.
Wayne Moniz author program w/ music – Maui author and playwright Wayne Moniz will present a program on the lawn of the Bailey House Museum in Wailuku. He will read from his new book, Beyond the Reef: Stories of Maui in the World. The program will also include music by Maui-born and Hoku award-winning artists Kevin Brown and Sheldon Brown. There will be a suggested donation of $10 for the general public and $5 for Maui Historical Society members.  Maui Historical Society (2375-A Main Street); 4:00 P.M. to 6:00 P.M.  For more info click here.
Sunday, April 1
Meet Author Stephanie Meyer – The infamous author of the successful teen romance series Twilight will be at the mall for you to meet and greet!  Stephanie will be reading from several of her favorite Twilight fan-fics written by girls (and one boy!) from various Hawaii high schools.  Meet the creator of Bella, Edward, and Jacob and ask her any questions…no holds barred.  Windward Mall Food Court; 12 Midnight.  Oh and if you're still reading this…

Happy April Fool's Day

!
[gn_divider]
Remember, all events listed above may be subject to change. Please contact the venue beforehand if you plan on attending. We encourage you to click on the links that are included with the events in the time line above. More events can be found on our Hawaiʻi Book Blog Events Calendar. You can also keep up with events through us on Twitter by following @HawaiiBookBlog.
If you have an event you would like us to help promote, please leave us a comment here or e-mail me at aalba@hawaiibookblog.com. Mahalo and have a great weekend!