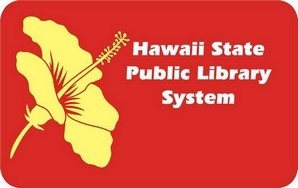 Pahala Public Library re-opened
Pahala Public and School Library, located at 96-3150 Pikake Street on the campus of Kaʻu High and Pahala Elementary Schools on the Big Island, reopened to the public on February 23rd.
The library will resume its regular public service schedule of Monday, Thursday, and Friday from 11 a.m. to 4 p.m.  The Library is closed on Tuesday, Wednesday, Saturday, Sunday, and all State holidays.
Hawaii Governor releases $4.9 million for state libraries
As part of Governor Neil Abercrombie's $49 million for state capital improvement funds, $3.8 million will be designated for improvements and upgrades to public libraries across the state.  $1.1 million will be used to fund the design of a new public library in Nanakuli.
Source: Pacific Business News
Senator Kahele Honors Kea'au Librarian Technician
Senator Gilbert Kahele honored Kea'au Public and School Library Technician Teri King-Agan on the night of February 23rd.  She received the Excellence in Service Award at the Friends of the Library of Hawai'i's Annual Meeting held on Oahu.
Read more on the Hawaii Senate Majority website.
Hawaiian heritage hits Henderson library
A celebration of Hawaiian heritage and a series of workshops highlighting the history of the American Civil War head the list of activities and events being offered this spring by the Henderson Libraries District.
According to the 2010 U.S. census, 6,784 native Hawaiians and other Pacific Islanders live in the Las Vegas Valley which includes Las Vegas, North Las Vegas and Henderson.
You can read more about this article on The Henderson Press.
Upcoming Events:
Calling all writers!  Four Oahu Writers' Groups will be featured in an Information Panel Discussion at the Hawaii State Library on Thursday, March 1 at 6 p.m.  The free program will be conducted in the First Floor Reading Room.
"Gear Up for College" will be presented at Kaimuki Public Library on Thursday, March 1 at 4 p.m. in the Young Adult Area.
In celebration of Read Across America Day 2012 and the birthday of Dr. Seuss, Pearl City Public Library will present "Dr. Seuss @ the Library" on Thursday,  March 1 at 3 p.m.  The free program will be conducted in the Adult Reading Area.
"Hanafuda Hawaii Style" will be presented at Mililani Public Library on Saturday, March 3 at 1 p.m.