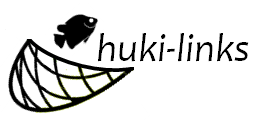 Welcome to Huki Links – highlighting some of our favorite literary links and more over the past week from across the 'net!  For more about Huki-Links, check out our inaugural post.
The best part of the "huki" is that we all pull together, if you find any fun or interesting book related links/articles please feel free to share them via comments or contact us!
Merry Leap Day!  If you haven't seen 30 Rock's Leap Day episode, then you probably don't understand the meaning of Leap Day.  You can watch it here: [Hulu].  Remember, nothing that happens on Leap Day counts.  So enjoy the day!
[gn_divider]
Links covering the week of February 21 – 29, 2012*
Self Love
–Cook Jewish in Hawaii with a new book, Maui Kosher by Danit Schusterman.  Our review here.  [Hawaii Book Blog]
-Read our review of Joseph Kennedy's The North Shore of Oahu, a book in the "Images of America" series. [HBB]
–Save the date!  Richard Tillotson will be talking at UH about his critically acclaimed debut novel Acts of God While On Vacation on March 1st.  Details here:  [HBB]
–Want some quick news and upcoming events at our Hawaii libraries? Check out the Library Round-Up.  [HBB]
–Minimal Movie Posters:  The Descendants.  [Tumblr]

Hawaii Literary
-Today only, get Larry Czerwonka's new book Never Pass Up An Opportunity for $10.00 (includes shipping). A Leap Day special!  You can also get a name inscribed in the book.  [Larry Czerwonka]
-Hawai`i History Day needs historians, librarians, teachers, museum educators and others with expertise or interest in historical interpretations to serve as judges at district and state history days.  [SurveyMonkey]
-Doubt in the Repetition: Janine Oshiro on the Kundiman Prize and Creating Her Own Givens. [Propeller Mag]
-Author Julia Flynn Siler blogs about talking story at the Outrigger Canoe Club.  [Julia Flynn Siler]
-On that note…All Things Considered talks with Julia Flynn Siler about her book Lost Kingdom and how sugar brought an end to a nation.  [NPR]
-Happy Year of the Dragon! Here are the rules for the NEW BR online writing contest. [Bamboo Ridge]
-Interview with self-published author Toby Neal.  [Hannah Warren]
-John Clark Talks Surfing at Surfer, The Bar (Video).  [UH Press Blog]
-How to write books for children. Jade Moon talks with author Sue Cowing (You Will Call Me Drog).   [MidWeek]
-Author Graham Salisbury Visits HPA. [North Hawaii News]
–Hawaiian Birds of the Sea Nā Manu Kai by Robert Shallenberger: a review. [Agreement on the Conservation of Albatrosses and Petrels]
-Review of The World of Bananas in Hawaii: Then and Now.  [MusaNet]
-Randy Jay Braun, a contributing photographer for new Mutual Publishing book Absolute Maui, talks about the art of photography.  [The Maui News]
-Digitizing Water Resources in Hawaii Books.  Some interesting links to digitized Hawaii water resources. [My Adventures in Library Land!]
-If you don't know Ulukau by now, then you just don't know.  [Ulukau]
-Movie vs. Book:  The Descendants.  [HuffPost Books]
-A rather harsh look at 'The Descendants' in a "Bad Movie/Worse Books" series.  [Pageviews]
-Author Kaui Hemmings causes some controversy with an IMO hilarious tweet about 'The Artist.'  [HuffPost Books]
General Literary
-Rowling writes for adults. [Hawaii Tribune Herald]
-In honor of that…here are 10 Great Magical Books for Adults. [Flavorwire]
-The best 100 opening lines from books. [Stylist.co.uk]
-Co-Creator of 'Berenstein Bears' Book Series Dies. [NPR]
-How piracy built the U.S. publishing industry. [cnet]
-The death of chick lit: Can the pink-covered fiction that once ruled bookstores really be on the ropes. [Salon]
-Male Writers Continue to Outnumber Female Writers at Literary Journals.  [GalleyCat]
-The Best Book Adaptations. [HuffPost Books]
-I Almost Bought a Book Today: Why I'm Friends With Amazon. [Publishers Weekly]
-Batman named greatest comic hero. [the guardian]
-Great visual Pinterest board from Readings displaying Book Design Awards: Shortlisted Covers (Australia). [Pinterest]
Non-Literary Links
-A Brief Survey of Leap Day in Pop Culture.  [Flavorwire]
-Sears is closing after residing in the same spot since Statehood. See its 53 year history at Ala Moana Center in this video. [KHON2]
-Snow piles up on Hawaii's Mauna Kea. [Our Amazing Planet]
-'Descendants' Book Author Recalls Working With Clooney.  [Forbes]
-UH Law Professor Tapped for Land Trust Expertise in 'The Descendants'. [Civil Beat]
-Oscars party honors 'Descendants' author, scene-stealing Kauai and music.  [Hawaii Insider]
-George Prill writes an article justifying the internment of Japanese-Americans during WWII.  Written…in 2012. Wha? [StarTribune]
-Seen this everywhere else:  Lana Del Rey's 'Video Games' Gets a 'Super Mario Bros.' Parody [TheFW] [gn_divider]
You can catch some of these links and more by following us on Facebook and Twitter. If you have interesting links you'd like to share with us, or feel like we've missed something out the past week, please feel free to leave us a comment!
*some exceptions to the date range may apply